About 200 officers took part in the raids across west London
Eight police raids across west London have struck a "massive blow to an established gang", the Metropolitan Police said.
A Skorpion machine gun, ammunition, cash and suspected Class A drugs were seized in the raids in Northolt, Greenford, Fulham and Brentford.
Nine people – including a 14-year-old boy – have been held on suspicion of drug and firearms offences.
Det Insp Driss Hayoukane claimed the "MDP" gang had "corrupted children".
'Kids getting involved'
During a search in Stephendale Road, Fulham, officers found a Skorpion machine pistol along with another handgun, 40 rounds of ammunition, and a kilo of suspected Class A drugs, Scotland Yard said.
Overall, six males and three females, aged between 14 and 49, were arrested in the early hours of Thursday and are now in custody, according to the Met.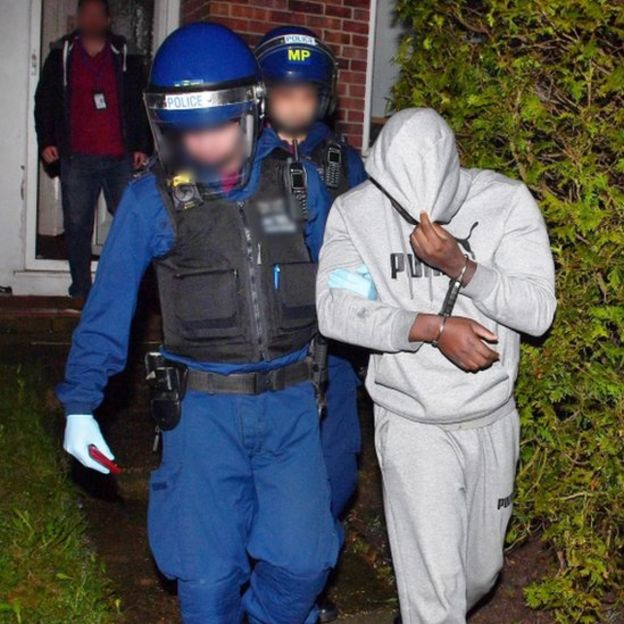 West London properties in Northolt, Greenford, Fulham and Brentford were raided
Det Insp Hayoukane said: "What we have taken out is probably a line which has been supplying the Earl's Court and Fulham areas.
"This gang have been running that line for quite a while and making a lot of money.
"These gangs have corrupted children and are using them to ferry drugs.
"If you look across London these are the kids that are getting involved in violence and stabbings because they are generally on the streets while the suppliers are removed from it, collecting the cash."