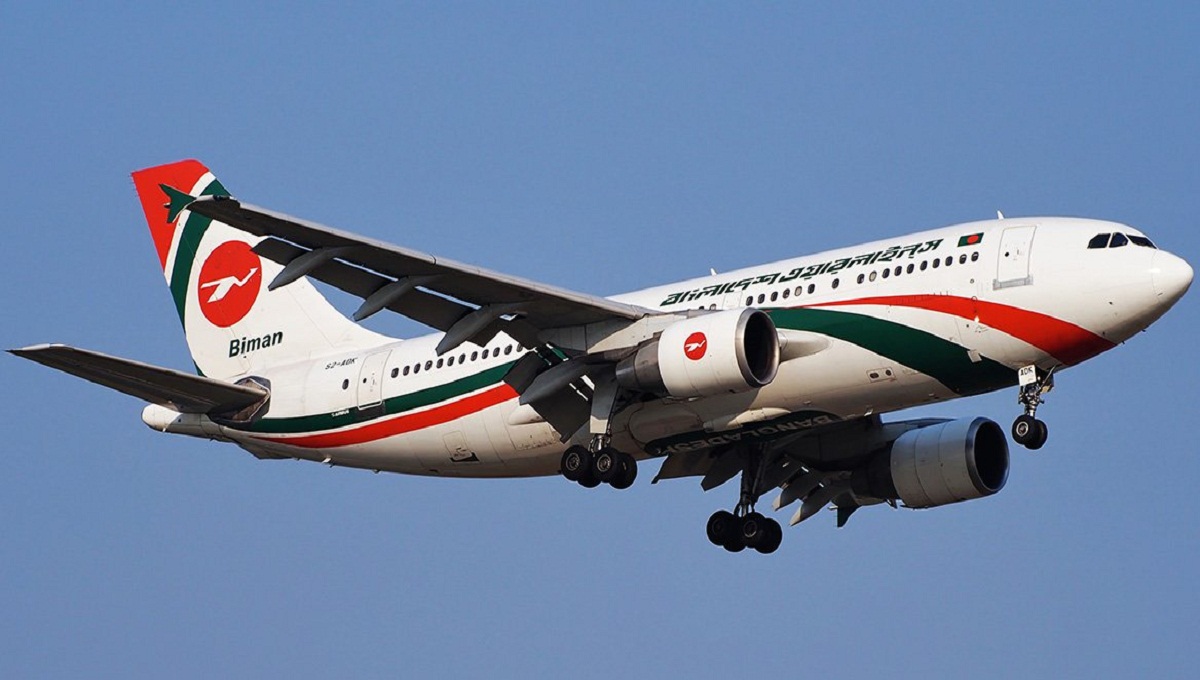 Sylhet Office :  An aircraft of Biman Bangladesh Airlines made an emergency landing amid panic among the passengers at Osmani International Airport here on Wednesday afternoon.
The plane, however, landed safely with all passengers and cabin crews unhurt.
Sources at the Airport said the flight BG-601 took off from Hazrat Shahjalal International Airport at around 3:26 pm carrying 65 passengers from Dhaka.
Before landing, the pilot of the aircraft announced that there was a problem detected at one of its landing wheels. Hearing the announcement, the passengers got panicky and several of them started crying, said a passenger wishing to speak to anonymously.
He said the pilot managed to land it safely at around 4:30 pm in second attempt. He added, "We have seen fire fighter units, members of security personals and other agencies kept in standby as we got down from the flight."
Contacted, Deputy Director of Air Traffic Control of Hazrat Shah Jalal International Airport Shah Wahidur Rahman said they detected a portion of layer of landing wheels was lying on the runway after the flight took off.
"We informed it to the concerned authority of Sylhet Airport. Instantly the Pilot of the flight was informed about the matter. The flight landed safely," said Wahidur Rahman.
Replying to a question, he said there are multiple layers in the landing wheel. Sometimes, such type of incident (fall of a portion of layer) may occur, which is a normal thing, he claimed.
The aircraft will return after replacing the wheel, he said adding that a replacement wheel be carried from Dhaka to Sylhet by another aircraft.