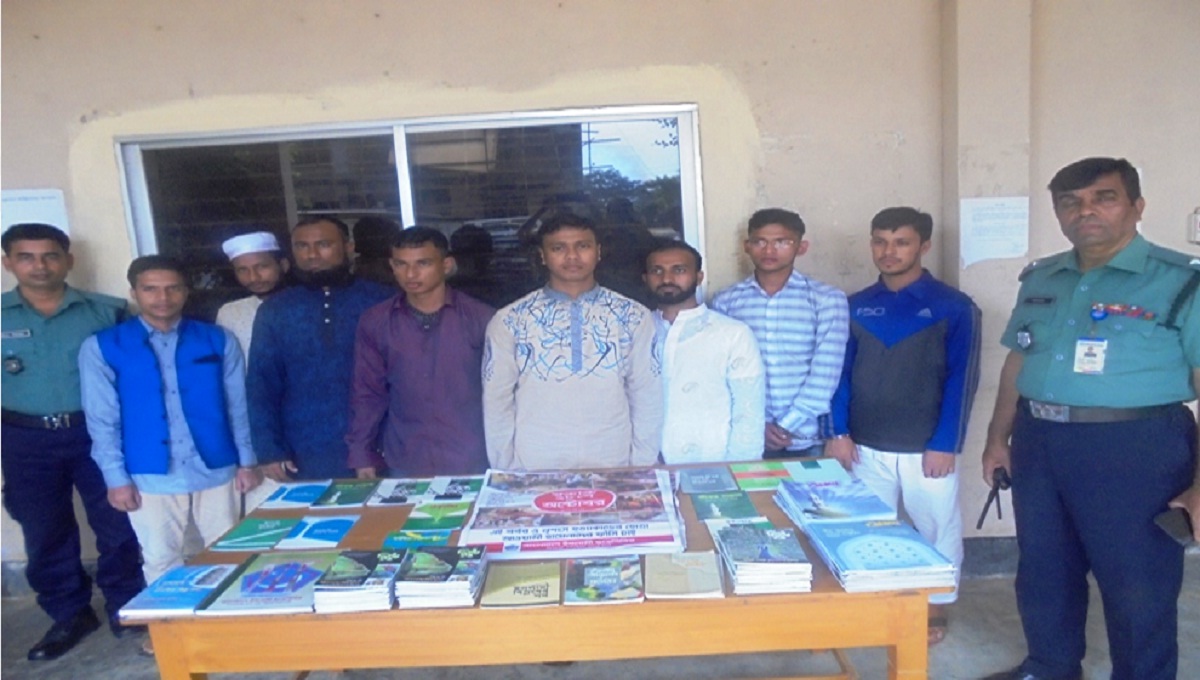 Sylhet Office : Police in a drive arrested at least 8 leaders and activists of Islami Chhatra Shibir, the student wing of Jamaat e Islami, on charges of sabotage from Sonarpara in the city on Sunday morning.
The arrestees were identified as Abu Sifian, 30, Sumon Ahmed, 24, Famid Ahmed, 24, Abu Ayub, 21, Jahid Hasan, 21, Shamim Rashid, 18, Delwar Hossain, 22, and Abu Talha Miharab, 18.
Acting on a tip-off, police conducted a drive in a house named Nabarun-193 and arrested them, said Akhter Hossain, officer-in-charge of Shahporan Police Station.
Police arrested them on charges of different sabotage cases. Jamaat-Shibir related books and subscribers' documents were recovered from the house, the OC added.