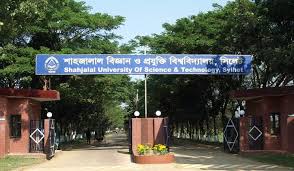 SUST Correspondent : The authorities of Shahjalal University of Science and Technology (SUST) set its admission fees for first year honours students for the 2018-19 session at Tk 7,500, a 10 percent raise.
The decision was taken in a meeting of the academic council of the university on Wednesday.
Earlier on under session 2017-18 the admission fees was Tk 6,850.