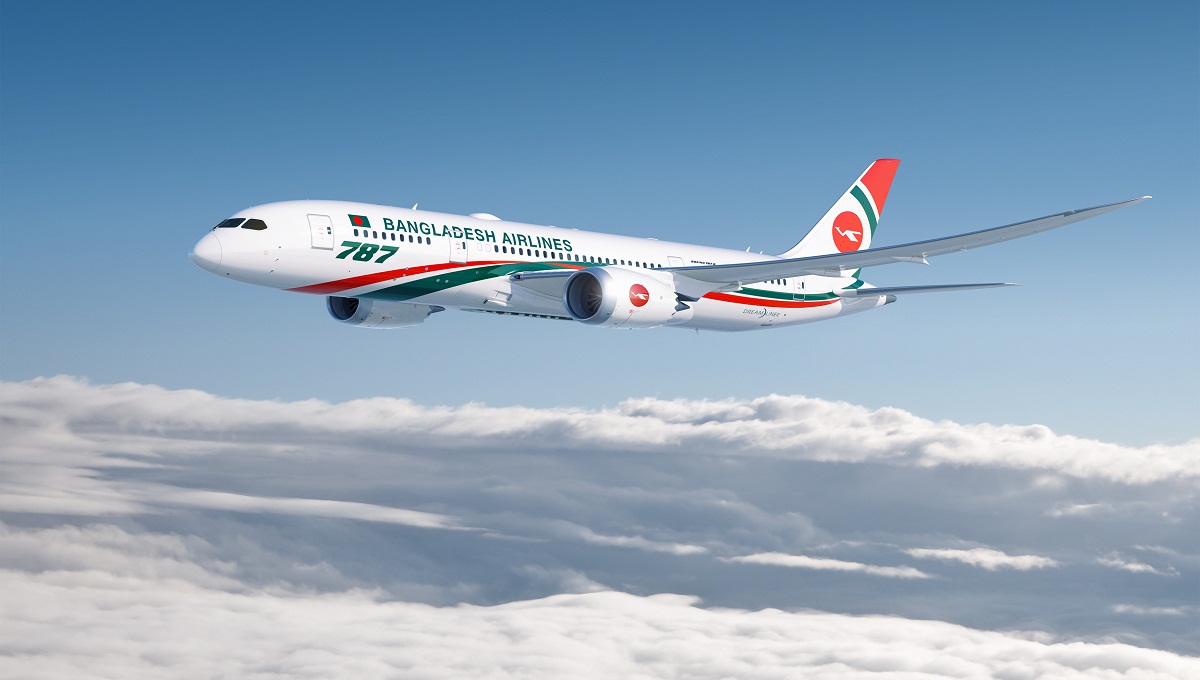 Dhaka, Nov 30 : Biman Bangladesh Airlines is set to add the 2nd Boeing 787-8 Dreamliner aircraft to its fleet on Saturday.
The aircraft is scheduled to land at Hazrat Shahjalal International Airport in Dhaka around 4:30pm, said Biman General Manager (Public Relations) Shakil Meraj.
He said the makers of the plane, aerospace giants Boeing, handed over the ownership of the plane to Biman Bangladesh on Thursday while it was scheduled to out for Dhaka on Friday night (Bangladesh time) from Seattle.
The aircraft will reach Dhaka after flying 15 hours and 30 minutes nonstop, Shakil said.
With the procurement of the Dreamliner, the number of aircraft in the Biman fleet will reach 15.
Biman Managing Director and Chief Executive Officer Mosaddik Ahmed said the addition of another Dreamliner would increase the flight frequency.
"The Dreamliner will fly six times in a week on Dhaka-London route, four times on Dhaka-Dammam and three times on Dhaka-Bangkok route," he added.
Retired Air Marshall Inamul Bari, Chairman, Biman Board of Directors, said the Dreamliner would add new dimension to travel safety and increase operational skill.
"The Dreamliner, which is capable of flying 16 hours straight, requires 20 percent less fuel than other planes to operate," he added.
Biman Bangladesh Airlines got the first of their 'Dreamliner' on August 19 last.