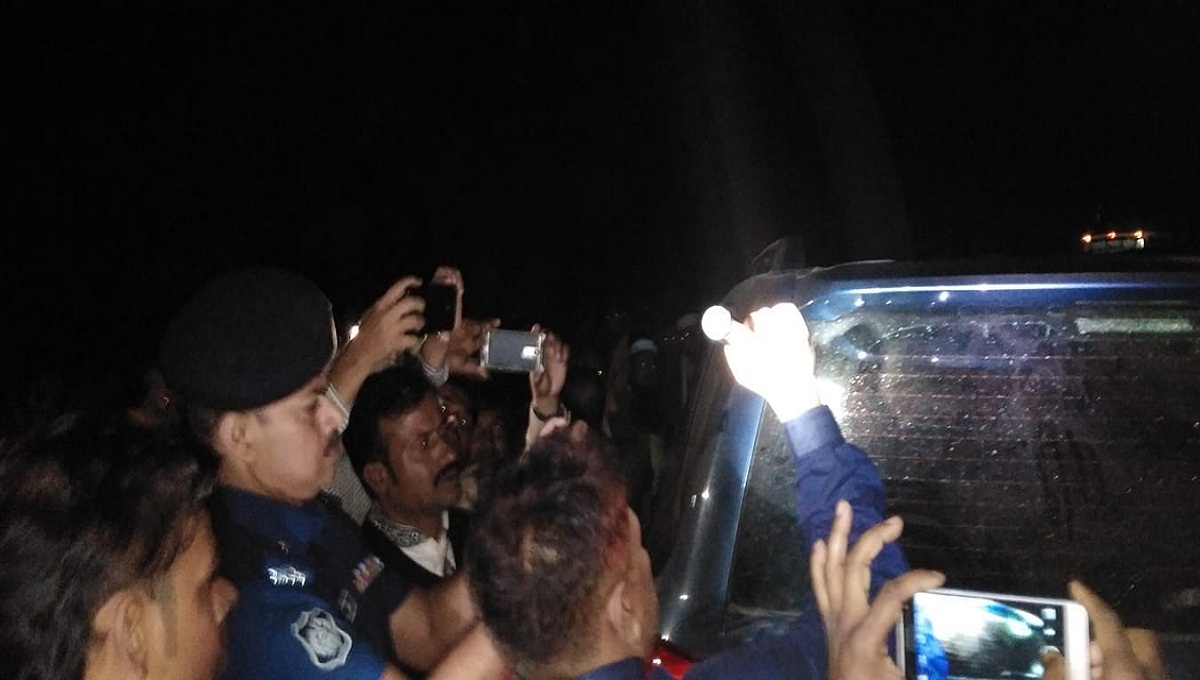 Cox's Bazar, Nov 30 : Awami League MP Abdur Rahman Bodi escaped a gun attack unhurt in Teknaf upazila on Friday night.
The ruling party MP said two unidentified miscreants opened fire at his car at Hoaikong Kanjarpara around 8:45pm.
He said the gun attack damaged the rear glass of the vehicle, leaving its driver slightly injured.
Officer-in-charge of Teknaf Police Station Prodip Kumar Das said they were investigating the incident.