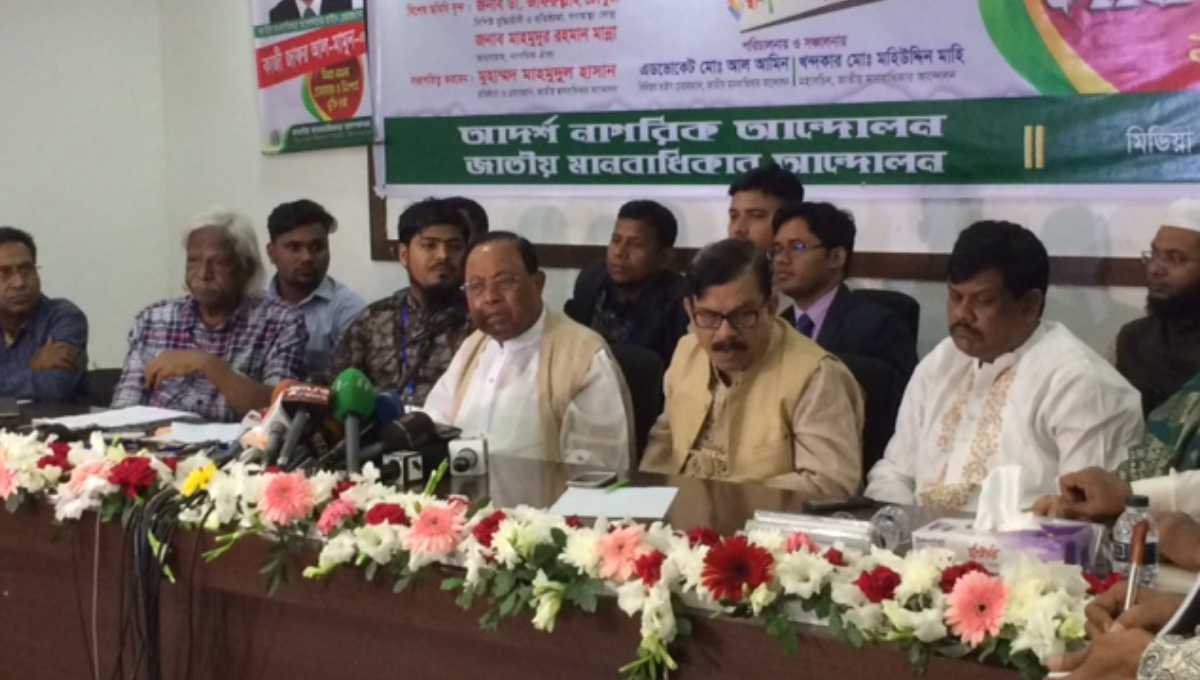 Dhaka, Nov 30 : BNP senior leader Moudud Ahmed on Friday urged the country's voters to get united and cast their votes on December 30 under any situation to free Khaleda Zia from jail and get rid of the "misrule and oppression of the current government".
"I would like to tell the voters that this is your time. You take oath that you'll cast your votes. This is a struggle of the country's 10 crore voters, not only of BNP and Jatiya Oikyafront," he said.
Speaking at a discussion, he further said "I call upon all to convince voters that this is the last chance to free Khaleda Zia and get rid of the repression of the current government."
Adorsho Nagorik Andolon and Jatiya Nagorik Andlolon jointly organised the programme at the Jatiya Press Club.
Moudud, a BNP standing committee member, said a mass wave has been created in favour of the 'Sheaf of paddy' across the country and the ruling party will not be able to tackle it, if people can cast their votes. "That's why we should persuade the voters that they must go to polling stations braving all obstacles, threats and intimidations. We must put up a strong resistance if they (AL) create any obstacles. We have no other alternative to it."
He also asked BNP leaders and activists not to get frustrated but to make their all-out efforts to get success in the struggle of vote by mobilising people.
"I also call upon all to keep in touch with people and organize them to win the election. We have no chance to lose this time as people are with us," the BNP leader said.
He said people are ready to give a befitting reply to the "misdeeds" of the current government through ballots.