EC declares 50 candidatures valid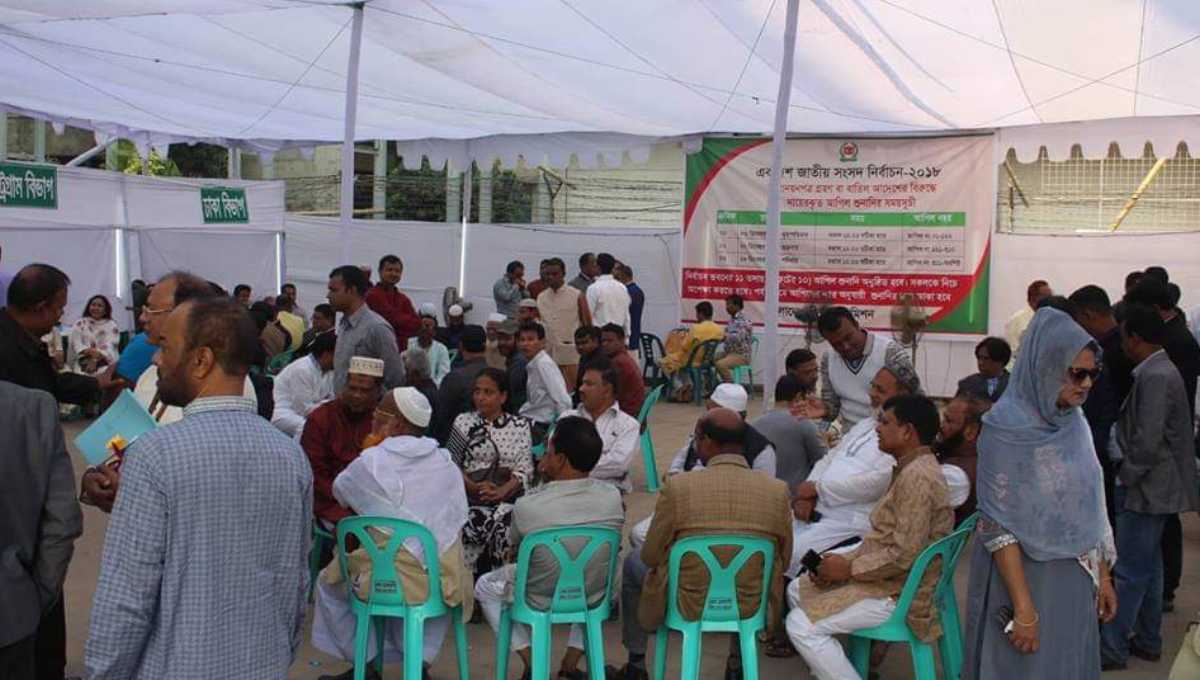 Dhaka, Dec 7 : The Election Commission on Friday declared invalid the candidatures of Jatiya Party leader ABM Ruhul Amin Hawladar for Patuakhai-1 and BNP candidate Samir QuaderChowdhury for Chittagong-6 on the 2nd day of hearing petitions filed challenging returning officers' decision.
The EC turned down 27 petitions, declared 50 candidatures as valid while kept one pending so far after hearing on petitions till 1:05 pm.
The hearing will resume around 3 pm again.
BNP-candidates– Mohammad Ziauddin of Brahmanbaria-6, Mejbahuddin Farhad of Barishal-4 and Mohammad Moslem Uddin of Brahmanbaria-4,Independent candidate Hasan Mahmud Chowdhury of Chattogram-8, Jatiya-party candidate Nasrin Zahan Ratna of Barishal-6, AL-backed Abdullah Al Jacob of Bhola-4 were among those whose candidature were declared valid.
The Election Commission started its hearing for the second consecutive day on Friday on the petitions filed against the decision for the returning officers over the rejection and acceptance of nomination papers in different constituencies.
The EC will hear the petitions of 150 aspirants today.
Earlier on Thursday, the EC declared 80 candidatures as valid after hearing 160 petitions. Of the total, the Commission rejected 77 petitions and kept three pending.
The 80 aspirants who got back their candidatures include BNP's 39, AL's 1, Jatiya Party's 8, Gano Forum's 1, LDP's 2, Zaker Party's 6, NPP's 1, Bangladesh Islami Front's 2, IslamiOikyajote's 2, Bangladesh Muslim League's 1, IslamiAndolan Bangladesh's 2, Muslim League's 2 and independent 13.
A total of 543 petitions were filed with the Election Commission within the three-day window till Wednesday challenging the decisions for returning officers over the rejection and acceptance for nomination papers submitted by aspirants to contest the next national election slated for December 30.