Bangladesh seeks credible pressure on Myanmar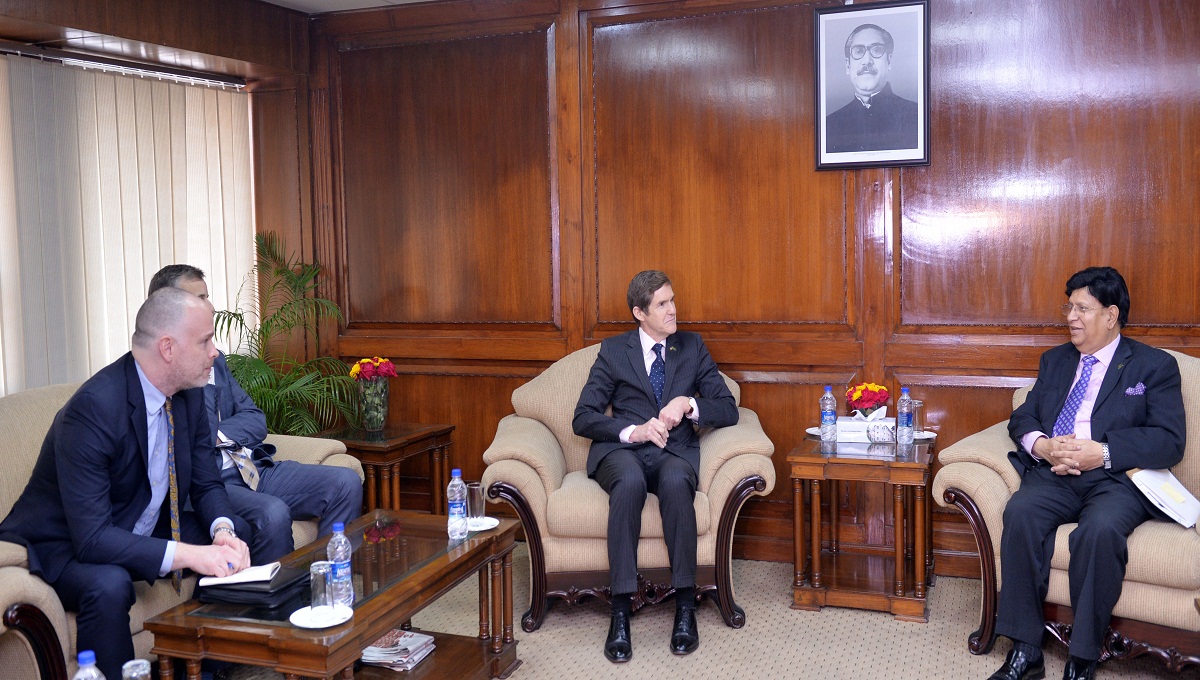 Dhaka, Jan 31 : Bangladesh has informed the United States that they plan to relocate around 100,000 (1 lakh) Rohingyas to Bhashan Char, an island in Noakhali, on voluntary basis.
Foreign Minister Dr AK Abdul Momen conveyed it to US Ambassador in Dhaka Earl Robert Miller when the envoy met the Minister at his office on Thursday afternoon.
The Rohingyas will have livelihood opportunities in Bhashan Char and the island will "turn into Singapore", according to the Ministry of Foreign Affairs.
Foreign Minister Dr Momen praised the US government for their continued political support on the Rohingya issue.
He said that credible pressure needs to be applied on Myanmar so that the latter creates favourable environment in Rakhine State in order for the Rohingyas to return home.
He also expressed Bangladesh's support for the idea of creating "safe zone" inside Rakhine State for the Rohingyas.
He said that the US government will remain beside Bangladesh in resolving the Rohingya crisis.
Dr Momen raised the issue of repatriation of murderer Rashed Chowdhury, a convicted killer of Bangabandhu Sheikh Mujibur Rahman.
He asked the ambassador to view the matter from a US point of view – if a US Court convicts someone, in that case the US government will surely take all initiatives at its disposal to enforce the judgment. The Bangladesh government's efforts must be viewed similarly.
Ambassador Miller agreed and stated he will inform this to his capital.