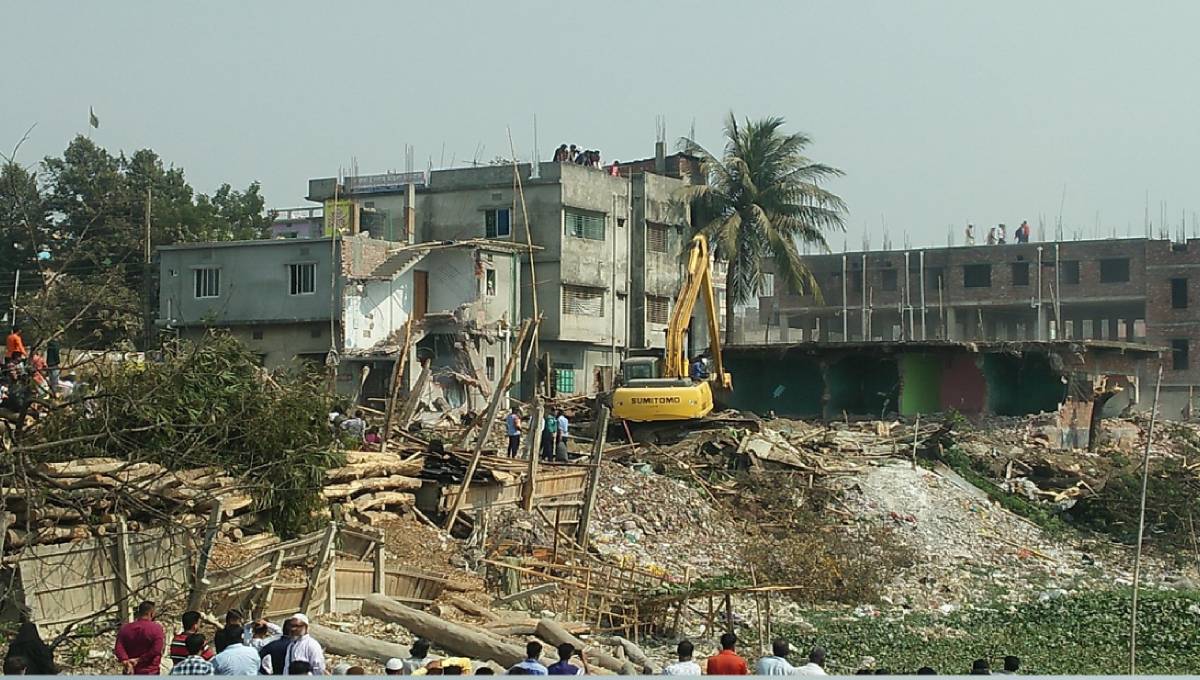 Keraniganj, Feb 12 : Bangladesh Inland Water Transport Authority (BIWTA) on Tuesday started the third phase of eviction drive to demolish illegal establishments along the Buriganga River.
The drive started from Batteryghat in Kamrangirchar around 10 am will be continued till 5pm, said BIWTA sources.
A total of 18 illegal establishments including four brick kilns were bulldozed since the beginning of the drive.
Earlier in two phases, a total of 1,199 establishments were pulled down from the banks of the river.