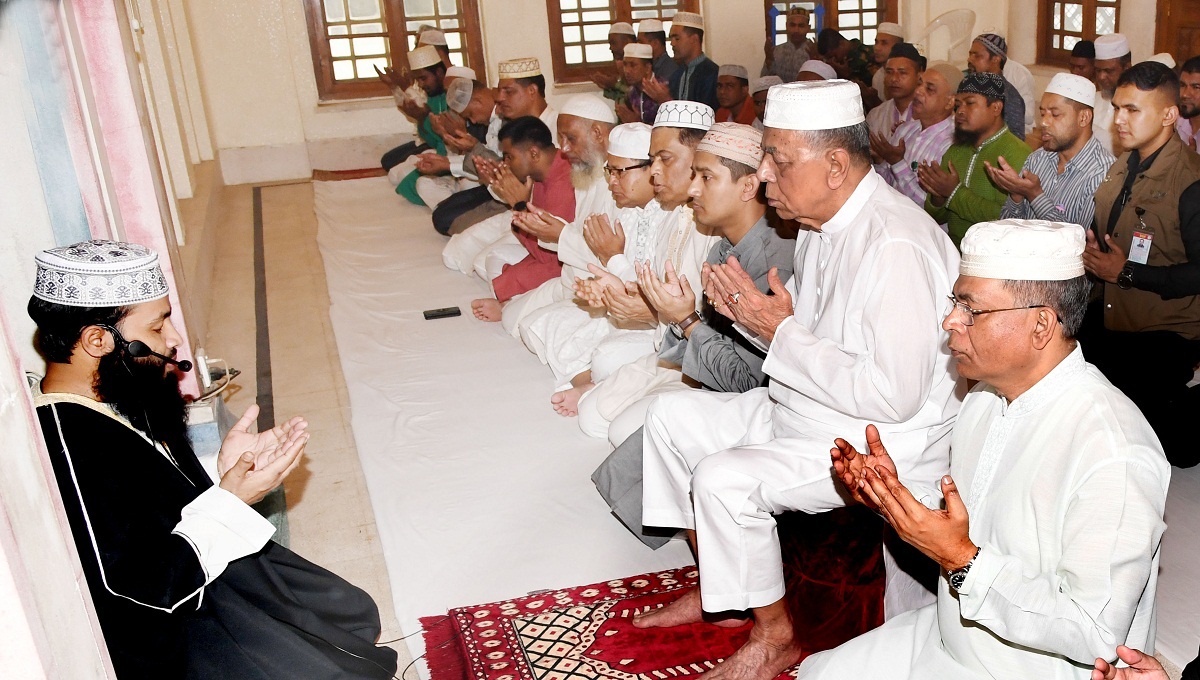 Dhaka, Feb 22 : A special Doa Mahfil was held at Bangabhaban Jame Masjid after Juma prayers for the victims of the Chawkbazar tragedy.
Sixty-seven people were killed after a fire broke out at a chemical warehouse and raged through nearby buildings in Old Dhaka.
The Munajat sought eternal peace for the departed souls and wished quick recovery of the injured. It also sought the welfare and continuous progress of the country and the nation.
President Abdul Hamid, Member of Parliament Rejwan Ahammad Taufiq, President's Military Secretary, Press Secretary, officials and staff of Bangabhaban attended the special prayer.