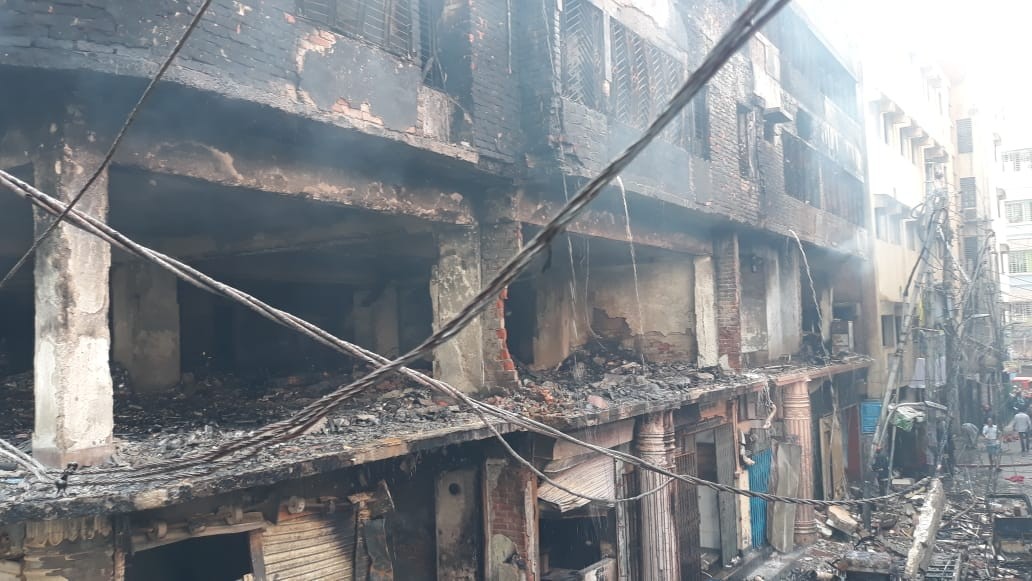 Dhaka, Feb 22 : The Ministry of Home Affairs has formed a 5-member committee to investigate into the Chawkbazar fire incident that left 67 people dead.
Headed by additional secretary of Security Service Division of the Home Ministry the committee was asked to submit its report with recommendations within seven working days after proper investigation, said an official release.
At least 67 people were killed and around 41 others injured in a devastating fire that broke out at a chemical warehouse and raged through four other adjacent buildings in the city's Chawkbazar area on Wednesday night.