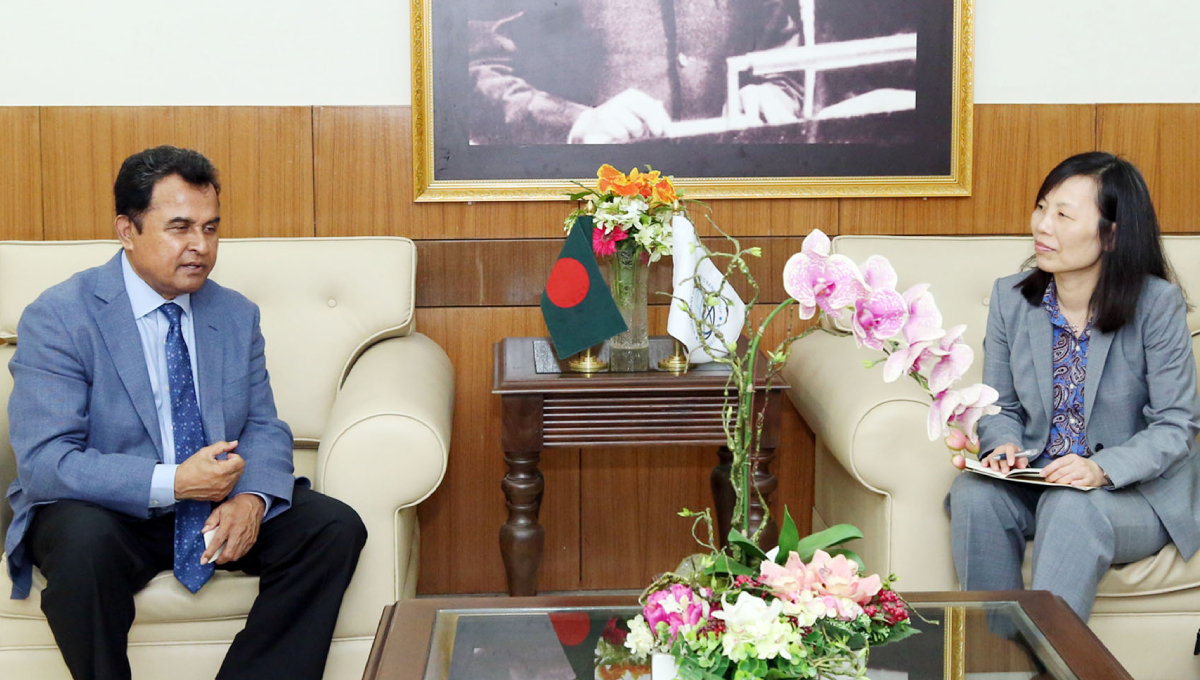 Dhaka, May 9 : Finance Minister AHM Mustafa Kamal on Thursday said Bangladesh will enter the list of top 20 contributors to the world GDP growth in the next five years.
"Bangladesh will be among the countries, which will have significant contributions to the world economic growth by 2024," he said.
The Finance Minister made the remark when World Bank acting Country Director in Bangladesh and Bhutan Dandan Chen met him at the minister's office, said a handout.
Mustafa Kamal said Bangladesh will have a place in the list of 20 countries which will make top-level contributions to the world GDP growth in 2024. "The contributions of Bangladesh economy will be 0.9 percent at that time, while Canada will have the same contributions," he said citing a recent analysis made by US-based Bloomberg.
He said Bloomberg made the projection based on the recent global economic projection by the International Monetary Fund (IMF).
In the next five years by 2024, China will have the highest 28 percent contributions to the global GDP growth, followed by India with 13.7 percent, the USA with 10.5 percent, said the Finance Minister.
"Our goal is to turn Bangladesh into a developed country by 2041. We can expect that we'll be able to attain our target before the timeframe seeing the ongoing pace of our progress. Bangladesh will soon be included in the list of G-20 countries," he said.
Dandan Chen highly praised Bangladesh for economic progress, supporting the forcibly-displaced Rohingyas, measures taken for financial sector reforms, and women's empowerment and generating employments for them.
She hoped the World Bank's relations with Bangladesh will be strengthened further in the days to come.