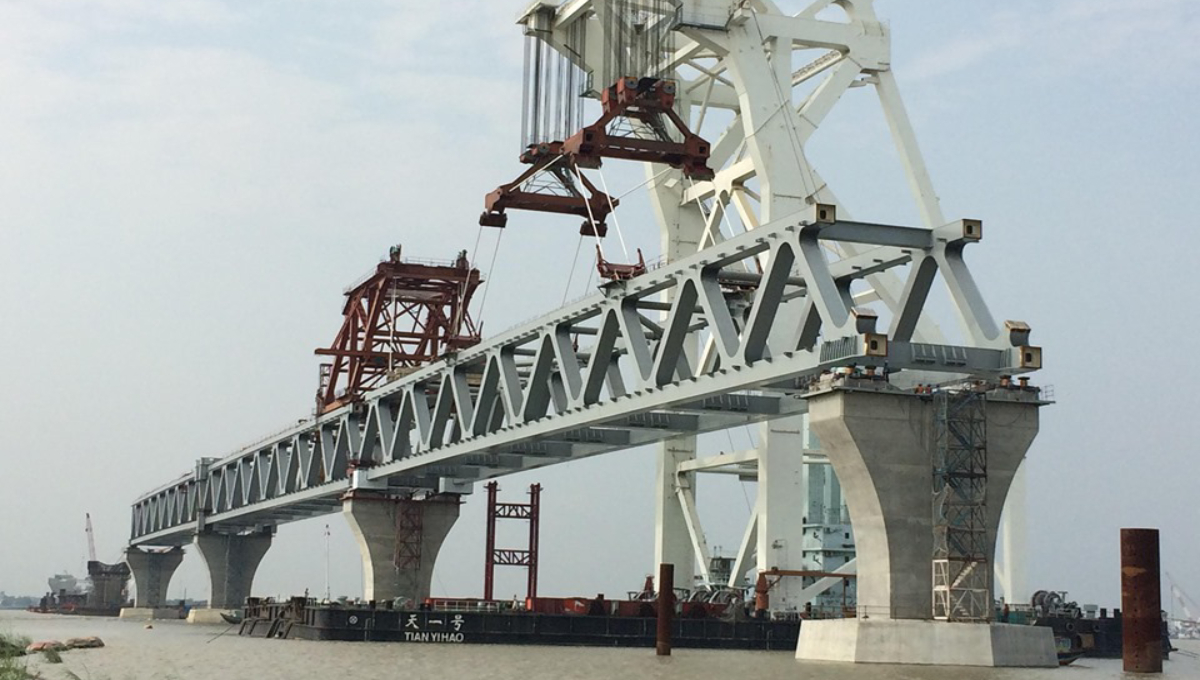 Munshiganj, June 29 : The 14th span of the much-hyped Padma Bridge was installed on Saturday afternoon making 2,100 metres of the mega structure visible.
The '3-C' span was set up on pillars 15 and 16, said an engineer of Padma Bridge Project.
Earlier, the 150-meter long span, weighing 3,140 tonnes, was taken near the pillar by a floating yard from Mawa Kumarbhog Contruction Yard on Thursday but it could not be installed due to inclement weather.
The 13thn span of the bridge was installed on May 25 on pillars number 14 and 15.
Work on the country's largest bridge till date started in December 2015. The structure started becoming visible with the installation of 150-metre span on pillars 37 and 38 on October 30, 2017.
The 6.15-kilometre bridge will have 41 spans, each 150 metres long.