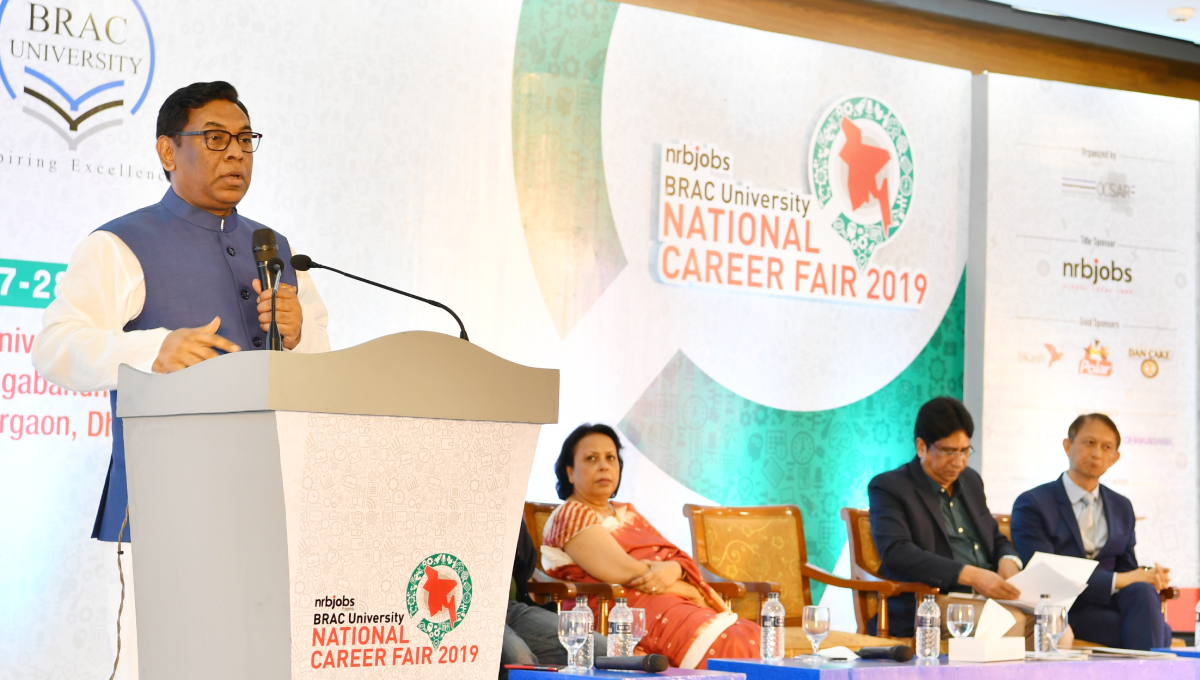 Dhaka, Jun 29 : State Minister for Power Nasrul Hamid has said that Bangladesh's power sector will require some 1,000 engineers in the next five years.
The expansion of the energy sector will create big job opportunities, he said at the concluding session of the two-day Brac University National Career Fair-2019 at Bangabandhu International Conference Centre in the city on Friday.
With Brac University Vice-Chancellor Vincent Chang in the chair, the function was also addressed by secretary of the youth and sports ministry Dr Zafar Uddin, country director of Augmedix Rashed Noman, and senior director of Brac Institute of Languages Syed Sarwat Abed.
Urging the youths not to be frustrated with the job market, the junior minister said the young people should keep confidence in themselves.
"You'll get good jobs if you can build yourselves up keeping confidence in your own uniqueness," he told the youths.
He said the young people should be thinking of becoming job providers instead of job seekers.
Nasrul Hamid said the government has been promoting youths to become entrepreneurs by providing different kinds of incentives.
He mentioned that Bangladesh Energy and Power Research Council is providing maximum Tk 2 crore to each of the projects submitted by young researchers.