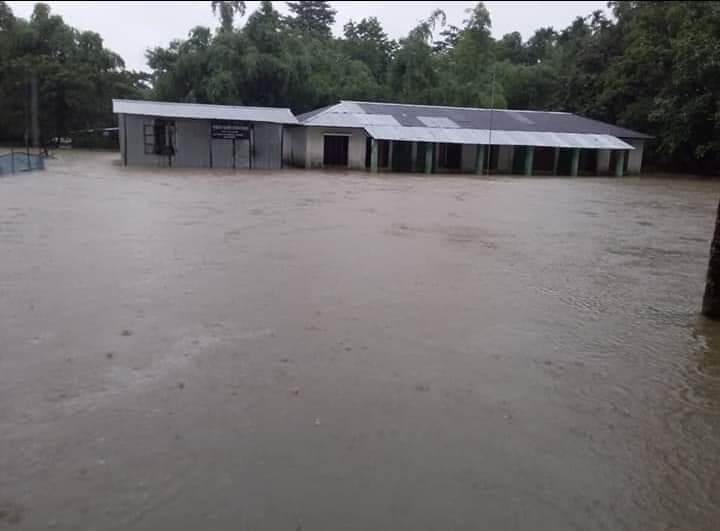 The students of the flood-affected areas can't attend classes as all the classrooms and playgrounds went under water, said Abu Syed, acting education officer of the upazila.
Flood water entered the premises of 17 primary schools on Wednesday while 13 other schools were submerged on Thursday.
According to upazila education office, Islampur, Patargaon, Sohala, Gorkati, Pathanpara, Puranlaur, Halhalia, Birendranagar, Kalagaon, SonapurKamnapara, Rangarchhara, Rajaniline, Borochhara, Lalghat, Lakma, Durlavpur, Kamarkandi, Kaukandi, Maharam, Noanagar, Pirojpur, Rafinagar, Sonapur, BalijuriNayahat, Saderkhela, Mandiata, Poilenpur, Matian, Sulemanpur, Nalerband, Shahebnagar, Jamalgarh and Ratansree primary schools have been inundated  by flashflood.
Besides, flood water entered houses of many people, forcing them to take shelter at a number of primary schools.