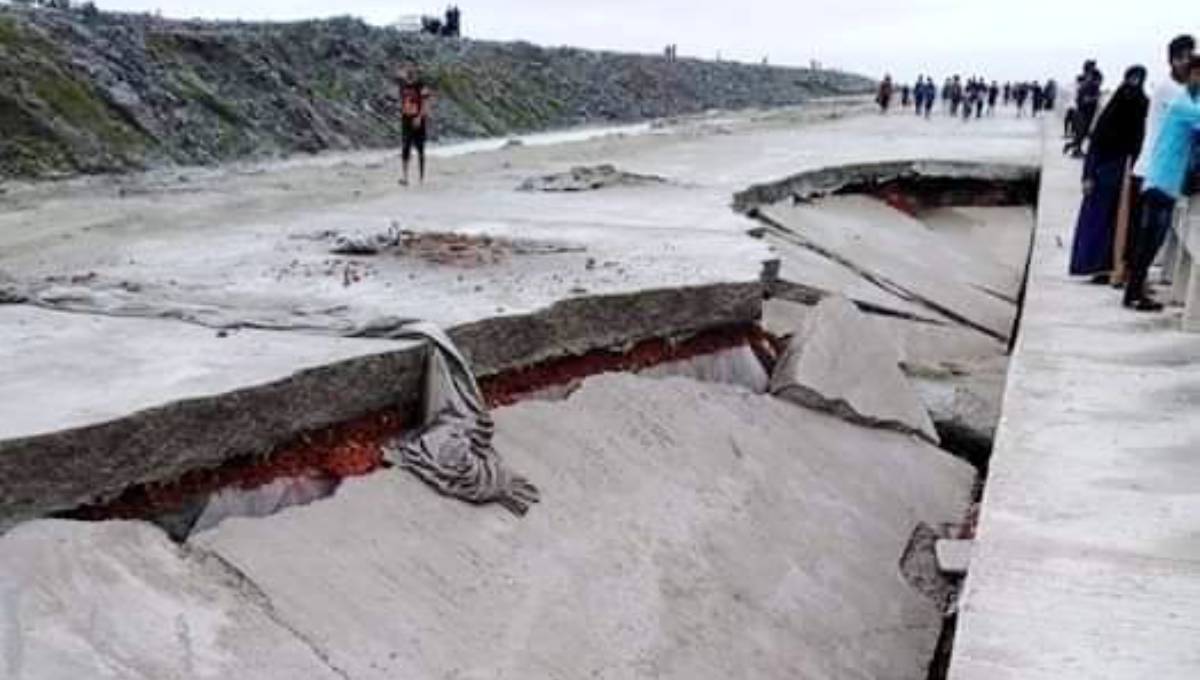 Chattogram, July 14 : Parts of a mega infrastructure project adjacent to the Bay of Bengal caved in on Saturday, prompting people to raise allegations of irregularities and corruption.
The embankment and outer ring road from Foujdarhat to Patenga was constructed at a cost of Tk 2,426.15 crore, jointly funded by the government and JICA. Of the total cost, JICA provided Tk 706 crore.
JICA signed an agreement with Bangladesh government in 2007 after a feasibility study. Construction of the four-lane road started in July 2016. The Chittagong Development Authority (CDA) implemented the project.
The 17.35km road was scheduled to be inaugurated at the end of this year.
Many accused the CDA of corruption after parts of the road collapsed in the Patenga sea beach area – an allegation rejected by CDA.
"The walkway caved in after the high tide washed away soil," claimed Project Director Engineer Kazi Hasan Bin Shams. "We're removing them (the collapsed part) and have already started the reconstruction works."
Urban planner Delowar Hossain said cautious approaches have to be taken while implementing projects adjacent to the sea. Piling is very important in such cases, he added.
"Precast concrete piling is used if there's a need to carry extra load. The walkway collapsed because no such thing was done," Delowar said.
New CDA Chairman Zahirul Alam Dubash said he would visit the site on Sunday. "We'll decide what to do after that," he said, adding that they will investigate whether there had been any corruption.
"No one will be spared if we find evidence of corruption," the CDA chief said.