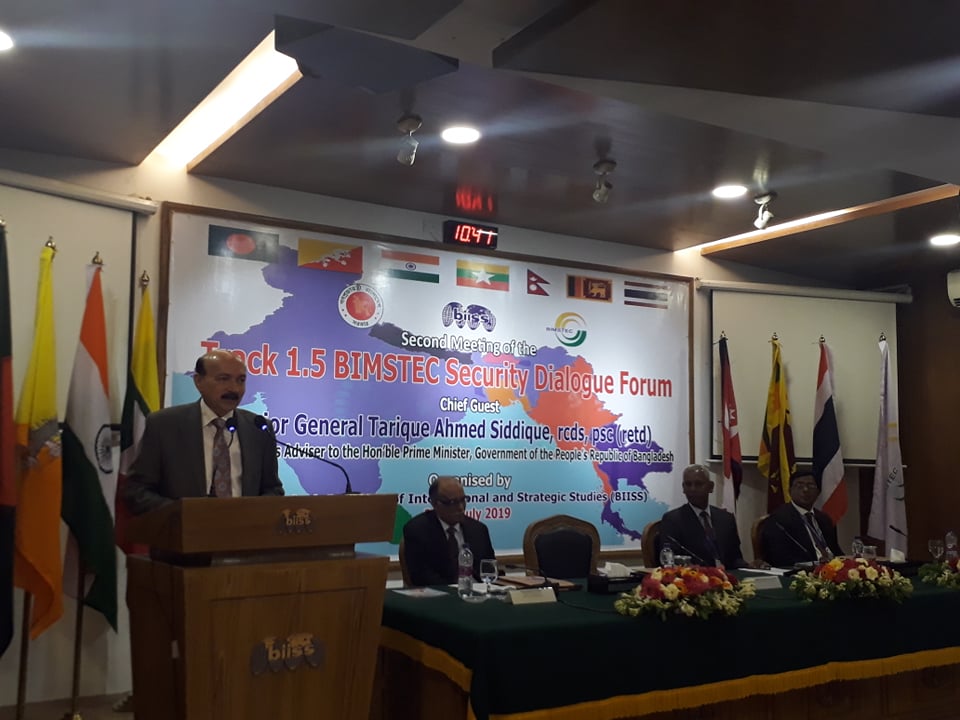 Dhaka, July 30 : Prime Minister's Security Affairs Adviser Maj Gen (retd) Tarique Ahmed Siddique on Tuesday feared a hybrid security threat having its impact outside Bangladesh if the Rohingya problem remains unresolved for long.
"You never know who is going to take advantage of it," he said seeking efforts from all to help resolve the problem coming out from the vicious circle they apparently getting into it.
The PM's security adviser urged the international organisations working on the Rohingya issue to work more on the other part of the border- Rakhine State – instead of only focusing inside Bangladesh to help boost confidence among Rohingyas to return to their place of origin.
"It's a vicious circle we're getting into….if it becomes hot, it will be very difficult to cool down," he said adding that he is seeing danger in future.
Tarique Ahmed was addressing the "Second Meeting of Track 1.5 BIMSTEC Security Dialogue Forum' as the chief guest at Bangladesh Institute of International and Strategic Studies (BIISS) auditorium.
Bangladesh is hosting over 1.1 million Rohingyas.