Owners to be fined if Aedes larvae found in houses, he says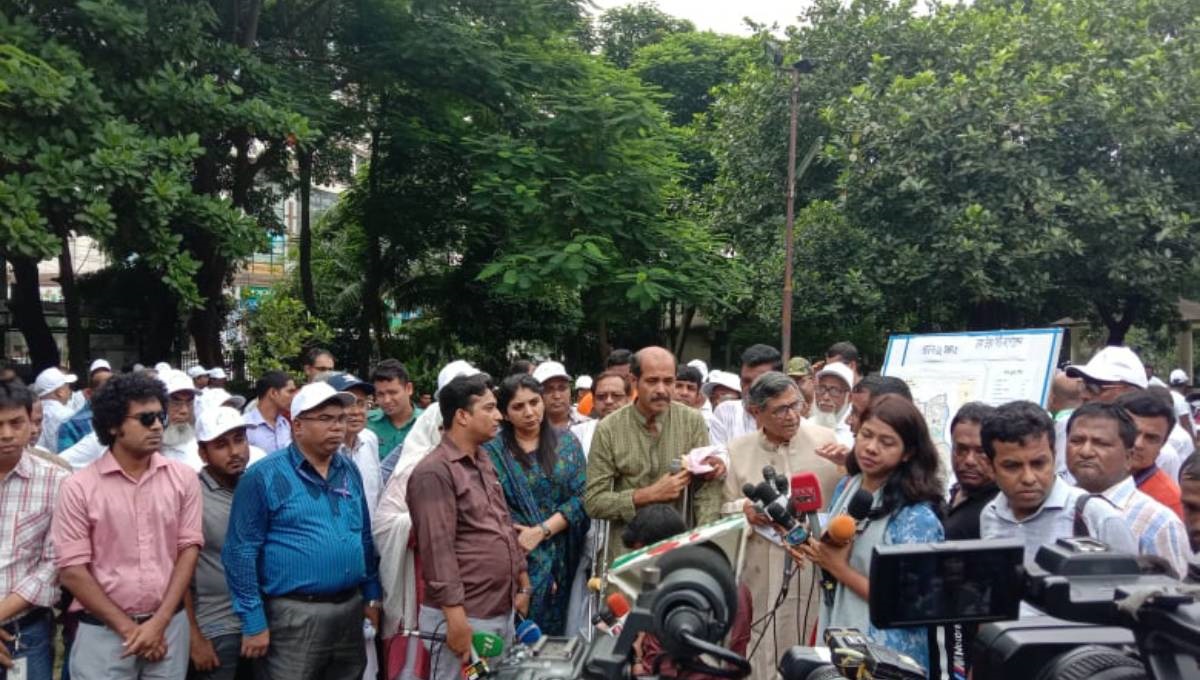 He came up with the announcement while launching a combing operation to destroy breeding grounds of Aedes mosquito and cleanliness drive at Dr Fazle Rabbi Park in the city's Gulshan area in the morning.
Renowned educationalist Prof Abdullah Abu Sayeed inaugurated the drive.
The DNCC mayor said their inspection teams will visit houses in each area during the combing operation and if they find Aedes larvae in any of those, they will hang a notice which reads 'Aedes larvae were found at this house' there.
Describing it as the initial warning, he said they will warn the house owners again if larvae are found there after 10 days. "And finally, they'll be fined if the situation is found to the same during the next visit after another 10 days."
The combing operation will be conducted in 36 wards first, Atiqul said, adding that the newly added 18 wards will be brought under it later.
Inaugurating the operation, Prof Abdullah Abu Sayeed urged the city dwellers to be aware to prevent dengue. "Everybody should keep their residence clean."