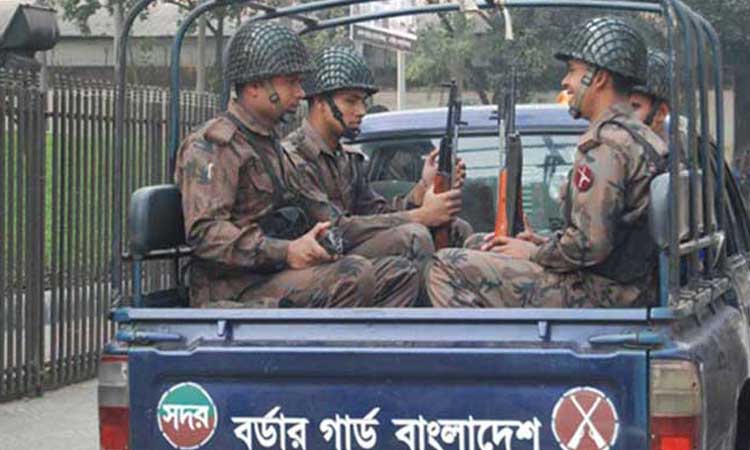 Sylhet Office : Border Guard Bangladesh (BGB) has increased vigilance in the bordering areas of Sylhet so that none can enter Bangladesh after being excluded from National Register of Citizens (NRC) in India's Assam.
BGB Sylhet Sector Commander Col AM Khairul said more than 19 lakh people were excluded from NRC, according to the final list. For this reason, the vigilance has been increased to protect entrance through the bordering areas.
Locals were also given different awareness directions along with the BGB members in this connection. BGB members were in alert in Gowainghat, Jakiganj, Beanibazar, Jaintiapur, Companiganj and Kanaighat are the bordering upazilas. BGB found no causality on the other side of the border, the commander said.
Sylhet Additional Superintendent of Police (Media) Md Aminul Islam said though it is the duties of BGB, bordering police stations have given directions. Police will stay connected with BGB.
Lt Col Ahmed Yusuf Jamil, commanding officer of BGB Battalion-48, "It is assumed that there will be no impact of NRC in our border but we have increased vigilance in the bordering areas. If India wants to push in, we will guard it."