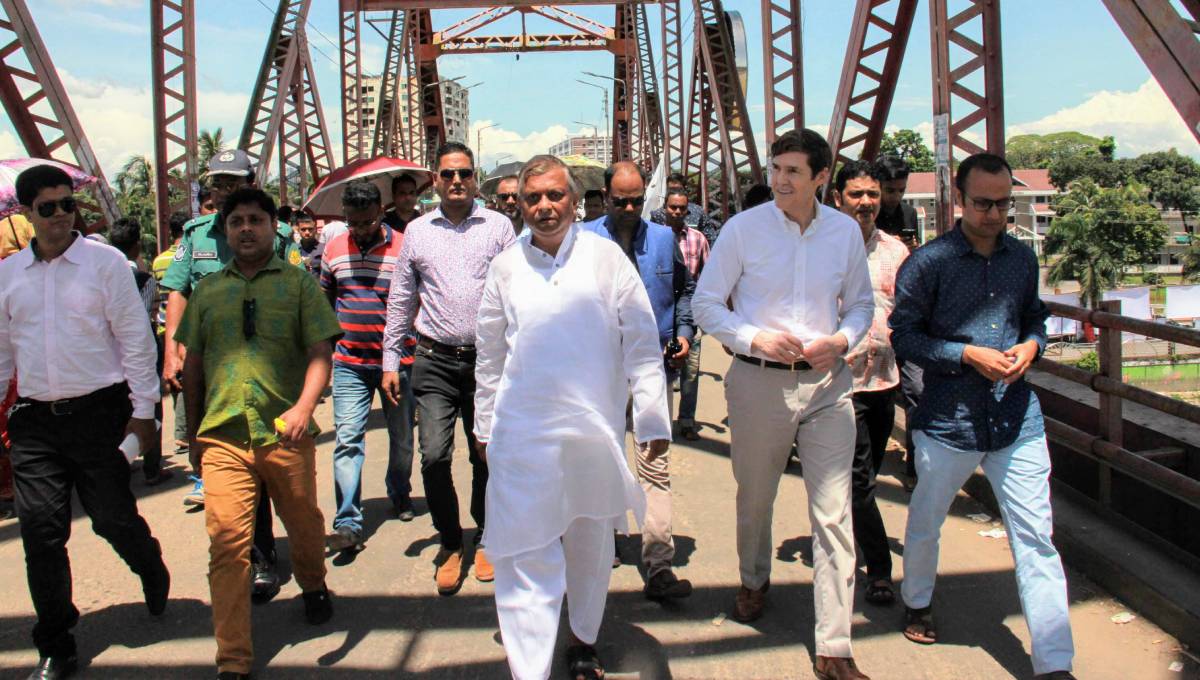 Sylhet Office : US Ambassador to Bangladesh Earl R Miller visited Sylhet from September 1-3 to promote economic and healthcare sector cooperation, cultural understanding, and strengthening US-Bangladeshi military ties.
Ambassador Miller met Sylhet Divisional Commissioner Mustafizur Rahman, Deputy Commissioner Kazi Emdadul Islam and Mayor Ariful Haque Chowdhury to discuss areas for increased cooperation with the US, including business investment.
He observed joint military training exercise Tiger Shark 37, with participants from Bangladesh 1st Para Commando Brigade (PCB) and US Special Forces.
The current exercise is part of an ongoing series of crisis response and counter terrorism exercises involving units from Bangladesh and the US.
Members of the United Kingdom's Joint Counter-Terrorist Training and Advisory Team, along with 1st PCB Commander, Brigadier General Muhsin, also observed the exercise.  Ambassador Miller and Brigadier General Muhsin discussed future multi-lateral training opportunities involving the three nations.
While in Sylhet, Ambassador Miller visited USAID's Shukhi Jibon project, a public-private partnership that works closely with communities to provide health services to areas with limited to no access to healthcare.
He also visited a Blue Star pharmacy, one of over 7,000 pharmacies in the Social Marketing Company (SMC) network.  USAID has partnered with SMC for over four decades to help communities across Bangladesh.
Ambassador Miller also visited the US government-funded American Corner at Sylhet International University.
The Center, established 15 years ago, hosts thousands of young Bangladeshis annually for a variety of community-level programmes, English learning, leadership, and workforce development skills trainings, and other activities promoting understanding between Bangladeshis and Americans.
He also met with local alumni from US government exchange programmes, including the prestigious Fulbright and International Visitor Leadership Programs, to learn how they are translating their exchange experiences into social and economic improvements in their local communities and workplaces.
Before departing Sylhet, Ambassador Miller visited the Shrine of Hazrat Shah Jalal, the revered 14th-century Sufi saint, and enjoyed local Sylheti snacks 'bakarkhani' and 'halwa'.
Miller's visit to Sylhet is one of many initiatives of the US Diplomatic Mission in Bangladesh this year to promote greater cooperation, dialogue and mutual understanding between Bangladeshis and Americans, said the Embassy on Wednesday.