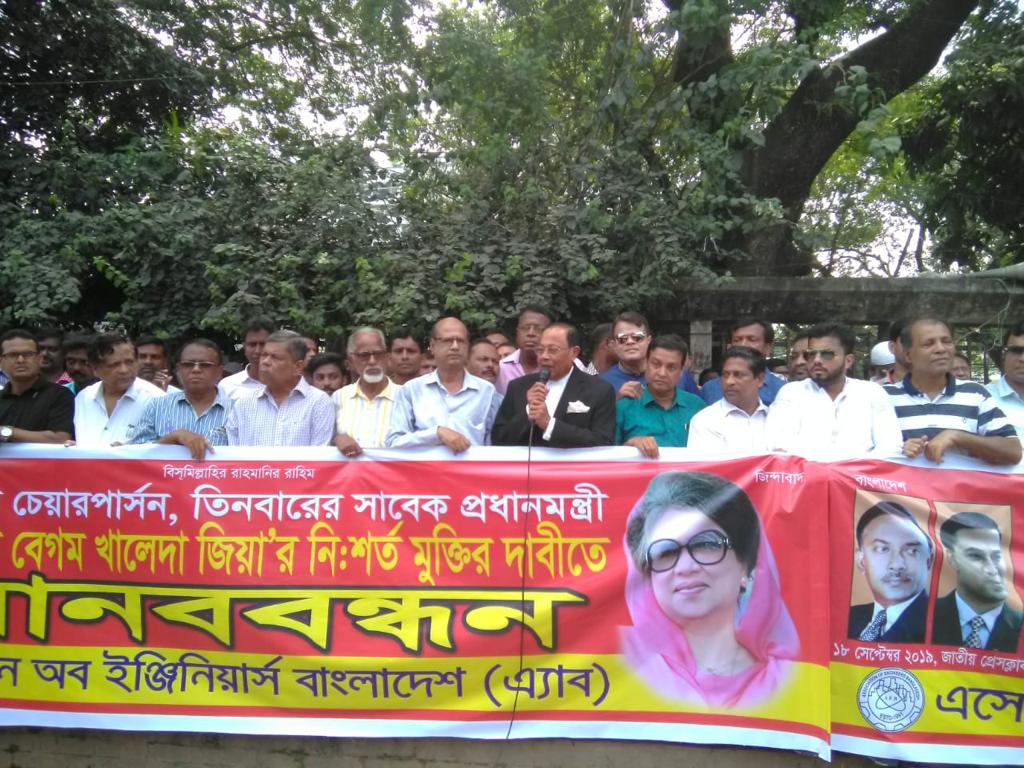 Dhaka, Sept 18 : BNP senior leader Moudud Ahmed on Wednesday alleged that corruption has engulfed all spheres of Bangladesh society as there is no 'elected' government in the country.
Speaking at a human-chain programme, he said the current government has broken all the previous records in corruption index.
"It has now got exposed how Chhatra League and Jubo League repressed people and indulged in extortion and tender manipulation over the last 10 years. The situation has turned so worse that the government was forced to remove Chhatra League president and general secretary," the BNP leader said.
He further said, "There's no institution and place which is free from corruption, bribery and evil practices of making illegal money. Corruption has spread everywhere as there's no elected government in the country."
Association of Engineers, Bangladesh arranged the programme in front of the Jatiya Press Club, demanding BNP chairperson Khaleda Zia's release from jail.
Referring to media reports, Moudud said the government has made a list of 500 Chhatra League leaders and activists who are involved in extortion. "Actually, their number is more than 5,000."
He said it is now proved that Chhatra League and Jubo League are involved in extortion, tender manipulation, repression, grabbing people's land and shops and taking money from people by repressing them.