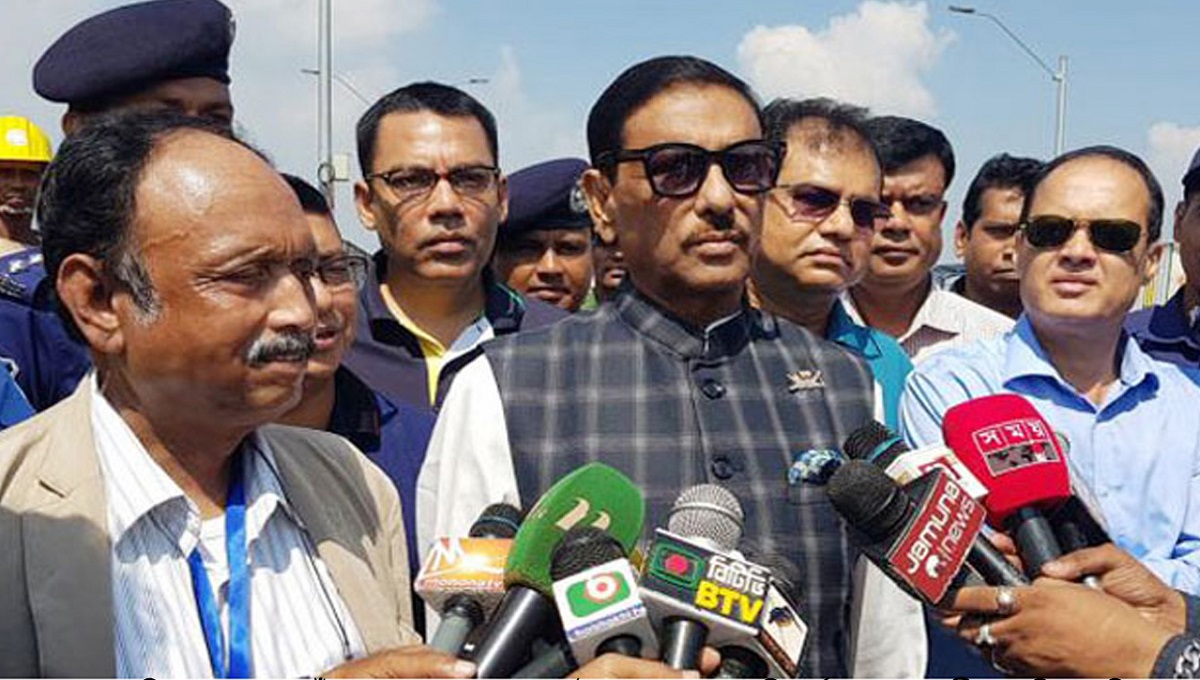 Dhaka, Oct 19 : Road Transport and Bridges Minister Obaidul Quader on Saturday said those who have been targeted in the ongoing purge on corruption and irregularities will be brought under the law.
"No offender will be spared, no matter who he is," he said while talking to reporters during an inspection of work on the approach road of old Meghna Bridge at Meghnaghat in Narayanganj.
Talking about the killing of Buet student Abrar Fahad, Quader, also Awami League general secretary, said all the accused have been arrested at the order of Prime Minister Sheikh Hasina. "The arrest of all the offenders of such a big incident within a short time is unprecedented in the country."
Motioning that they were not spared despite being the leaders and activists of Bangladesh Chhatra League, he said similarly those who have been targeted in the ongoing purge will not be spared.
Abrar, a second-year student of electrical and electronic engineering department at Bangladesh University of Engineering and Technology (Buet), was beaten to death reportedly by Bangladesh Chhatra League (BCL) leaders at its Sher-e-Bangla Hall.
He was found dead on the staircase of the dormitory in the early hours of October 7 after he was beaten for five hours from 8pm on October 6 at room No-2011 by the BCL leaders.
Victim's father Barkat Ullah filed a case with Chawkbazar Police Station against 19 people over the incident.
Police have so far arrested 20 Buet students over the incident.
Quader said the councils of associate bodies of Awami League will be completed by November.
Talking about BNP, he said they do not want any enmity with the opposition party. "We want the opposition to perform a constructive and responsible role. And we're also tolerant towards them."