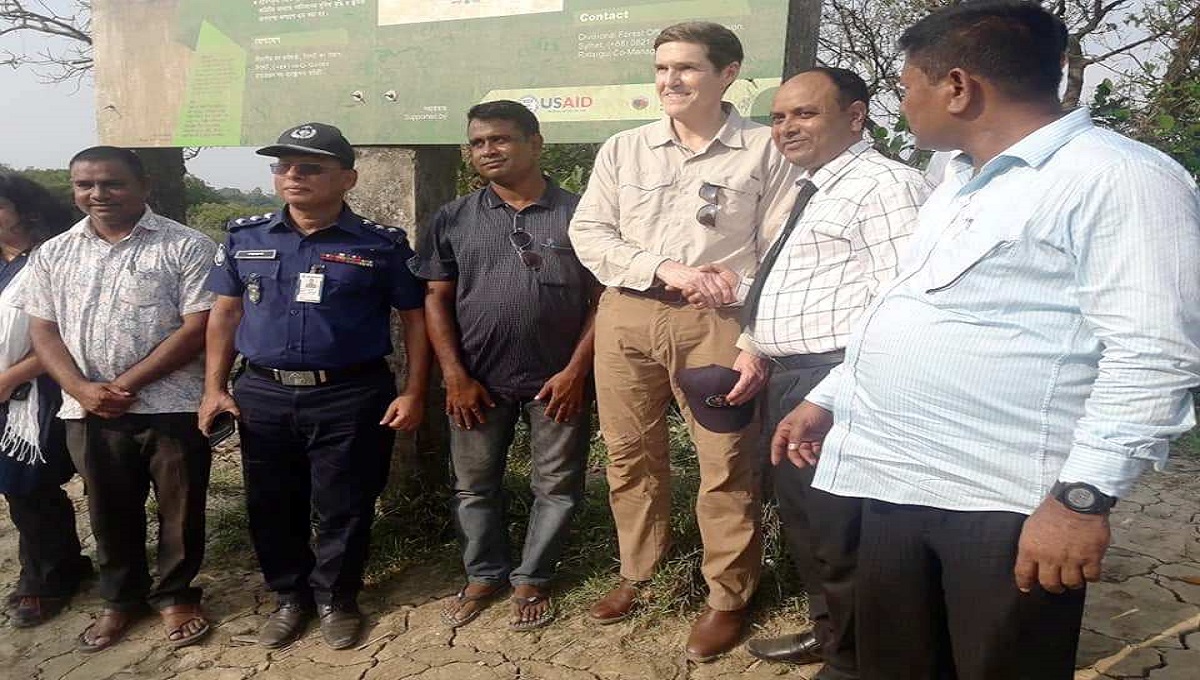 Sylhet Office : US Ambassador to Bangladesh Robert Miller on Monday visited Ratargul, one of the largest swamp forests of Asian continent.
He arrived at the Chourongi ghat area of Ratargul at 1.30 in the afternoon, and visited the swamp forest area by boat for about two hours.
At one stage, he took a walk through the dry area of Ratargul swamp forest and enjoyed the natural beauty for some time.
Later the US envoy held a meeting with the leaders of the Ratargul management committee.
Senior embassy officials, Sylhet Divisional Forest Officer SM Sajjad Hossain, and Goainghat Upazila Nirbahi Officer Bishwajit Kumar Pal accompanied the ambassador among others.