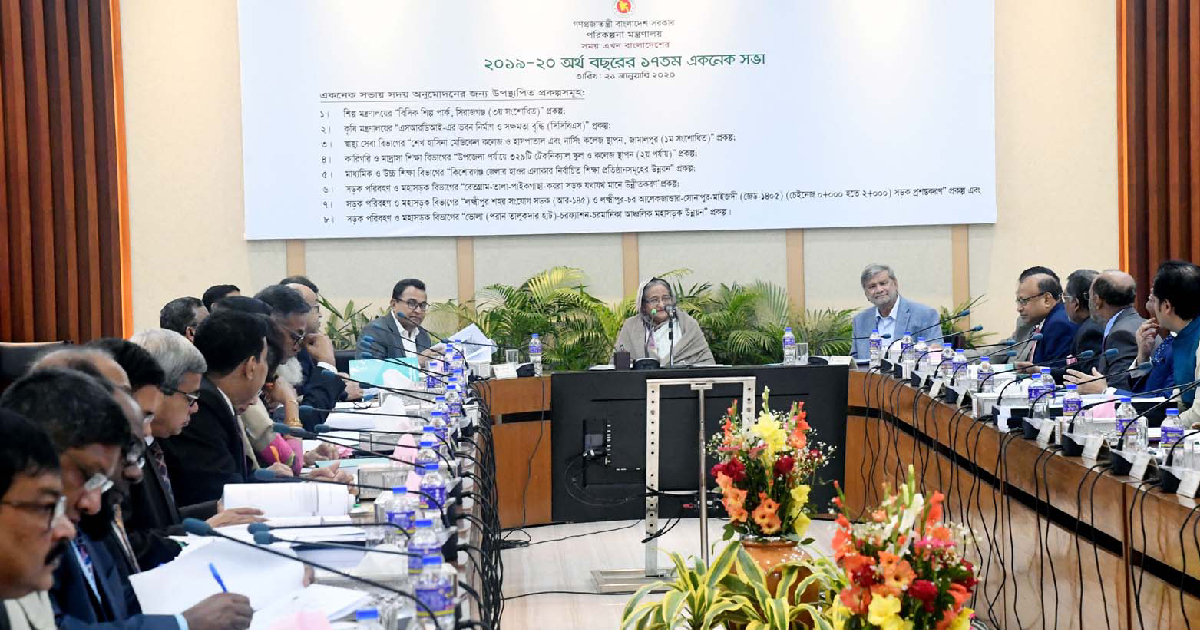 The Executive Committee of the National Economic Council (Ecnec) on Tuesday cleared a Tk 20,525.69-crore project to establish 329 technical school and colleges (TSC) at upazila level, aiming to create skilled human resources.
The approval came from the weekly Ecnec meeting held at the NEC Conference Room with Ecnec Chairperson and Prime Minister Sheikh Hasina in the chair.
"A total of eight projects were approved in today's meeting involving an estimated cost of Tk 22,945.84 crore. The entire cost will come from the national exchequer," said Planning Minister MA Mannan while briefing reporters after the meeting.
Among the eight projects, six are new while the rest two are revised ones.
The Planning Minister said 329 technical school and colleges will be set up by December 2024 under the project titled 'Establishment of 329 Technical School and Colleges (TSC) (Phase-II).
He described the project as a 'star project' of the government as it wants to make the youth technically skilled.
At the meeting, Prime Minister Sheikh Hasina asked the authorities concerned to take measures for imparting proper trainings to teachers of the technical schools.
The Directorate of Technical Education under the Education Ministry will implement the project to create skilled human resources so that they can successfully face the challenges of the future job market.
The other five new projects approved at the meeting are Construction of Soil Resource Development Institute (SRDI) Building with an estimated cost of Tk 143.30 crore, Development of Selected Educational Institutions at Haor areas in Kishoreganj with Tk 393.41 crore, Upgrading Betgram-Tala-Paikgachha-Koira Road with Tk 339.58 crore, Construction of Lakshmipur connecting road and Lakshmipur -Char Alexander-Sonapur-Maizdi road widening with Tk 369.43 crore and Bhola (Poran Talukderhat)-Charfashion (Charmanika) regional highway development with Tk 849.40 crore.
The two revised projects cleared at the meeting are Establishment of BSCIC Industrial Park, Sirajganj (3rd revised) with an additional cost of Tk 91.11 crore and Establishment of Sheikh Hasina Medical College & Hospital and Nursing College (1st revised) with an additional cost of Tk 233.92 crore.
Mannan said the Prime Minister asked the authorities concerned to further strengthen the waste management system at the industrial sector and set up Central Effluent Treatment Plants (CETPs) where it is necessary.
The Prime Minister also underscored the need for setting up water bodies or water reservoirs nearby any establishment or any project infrastructure, he added.