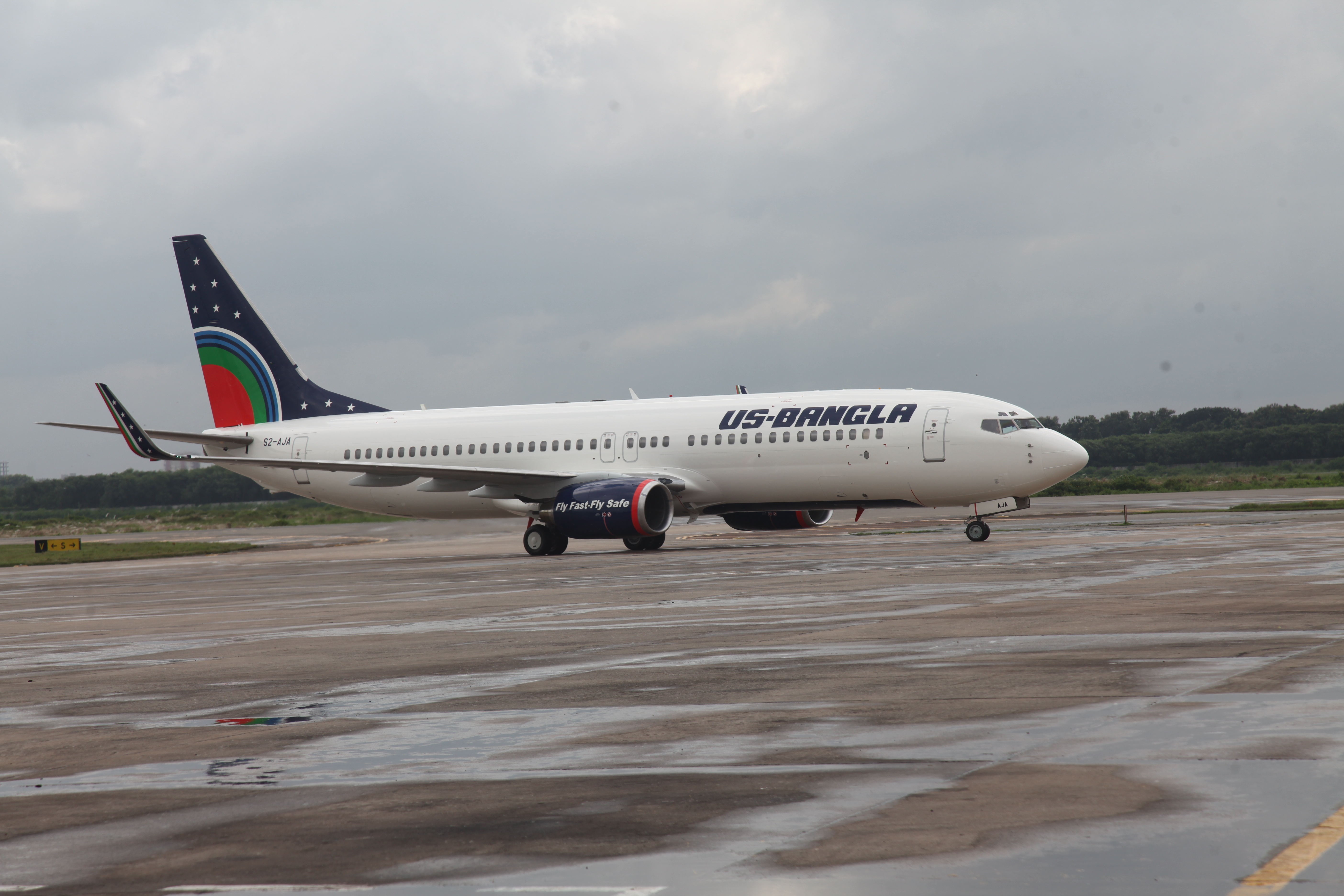 Dhaka, September 15 : US-Bangla Airlines is set to add two new Boeing 737-800 aircrafts to their fleet by November, according to a press release issued on Saturday.
The new aircrafts will be able to accommodate 167 passengers each, with 8 in business class and 159 in economy class.
Currently they have four 164-seater Boeing 737-800 and three 76-seater Dash 8-Q400 aircrafts in their existing fleet.
The fifth and sixth Boeing aircrafts will gradually be integrated into their fleet by the first and third week of November respectively.
They also have plans to extend their number of flights accordingly.
Internationally, US-Bangla Airlines operates to Kolkata, Muscat, Doha, Kuala Lumpur, Singapore, Bangkok and Guangzhou from Dhaka and to Muscat, Doha and Kolkata from Chittagong.
In the domestic region, it is operating from Dhaka to Chittagong, Cox's Bazar, Jessore, Saidpur, Sylhet, Barisal and Rajshahi routes.