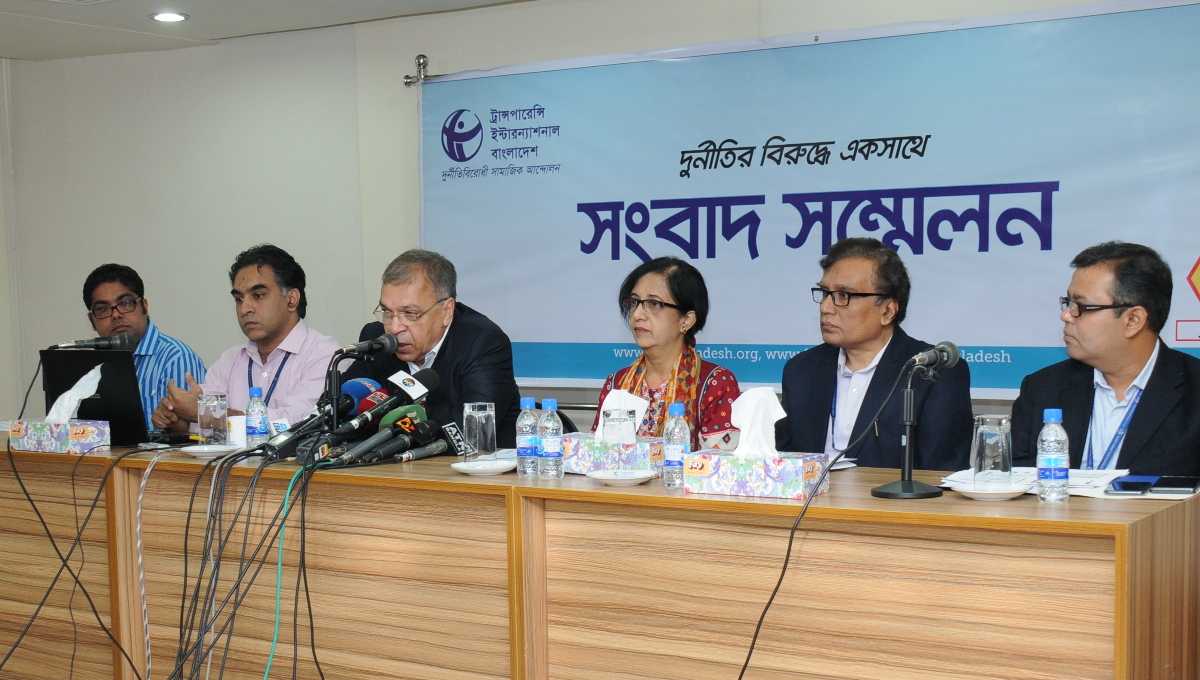 Dhaka, Sept 23 : Illegal transaction of money takes places in almost every stage of clearing imported goods and completing customs procedures at Burimari and Mongla ports, says an study of Transparency International Bangladesh (TIB).
According to the study, an estimated Tk 23.63 crore was transacted illegally during the 2016-2017 fiscal year while receiving services from the two ports.
The findings of the study titled 'Burimari Land Port & Customs Station and Mongla Port & Custom House: Governance Challenges in Import-Export and Way Out' were disseminated at a press conference in the city on Sunday.
The qualitative research was conducted from July 2017 to September 2018.
Speaking at the press conference, TIB Executive Director Dr Iftekharuzzaman said Burimari Motor Workers' Union extorts Tk 900 from every truck to pass through the Burimari land port, taking the total amount of extortion to Tk 5.40 crore a year.
Besides, brokers collect Tk 400 for renting a truck, he said.
During the study, the anti-graft watchdog found evidence of collecting bribe on all imported goods in spite of having proper documents and goods do not get any clearance unless the bribe is given.
The faultier the documents are, the bigger the amount of bribe is, he said.
The TIB identified a lengthy complex process of goods clearance and customs procedure, growing syndicates comprising authorities, workers and brokers, lack of punishment, absence of digital system in providing services as the main reasons behind the corruption and irregularities at the ports.
It said the paperless office has not been established yet while the existing one-stop service remained ineffective.
Due to the absence of automation in the procedure of clearing goods, illegal money transaction is happening in all stage, according to the study.
Calling for introducing the digital system in the service sector, Dr Iftekharuzzaman said reducing direct communication between service provider and service receiver in the ports through using modern digital information technology can reduce the chance of corruption.