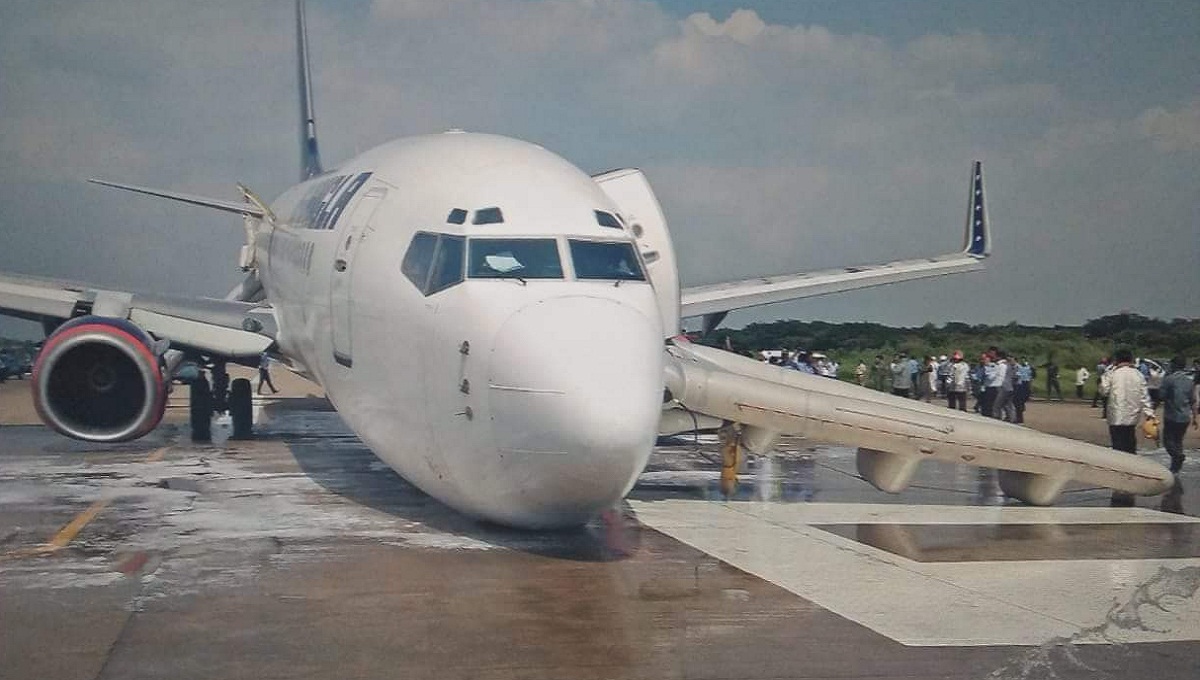 Dhaka, Sep 26 : A Cox's Bazar- bound aircraft of US-Bangla Airlines with 164 passengers, including 11 children, on board made an emergency landing without nose gear at Shah Amanat International Airport in Chittagong on Wednesday morning.
General Manager (Marketing support and PR) of US-Bangla Airlines Quamrul Islam said a flight of US-Bangla Airlines- BS-141 took off from the airport in capital Dhaka at 11:30 am.
As a technical glitch developed, the flight made an emergency landing at Shah Amanat International Airport as there was no facility of making emergency landing at Cox's Bazar Airport, he said.
However, there was no casualty in the incident, Quamrul said.
On March 12, at least 51 people, including 26 Bangladeshi nationals, were killed as a US-Bangla Airlines aircraft crashed and burst into flames at Tribhuvan International Airport in the capital of the Himalayan country of Nepal.