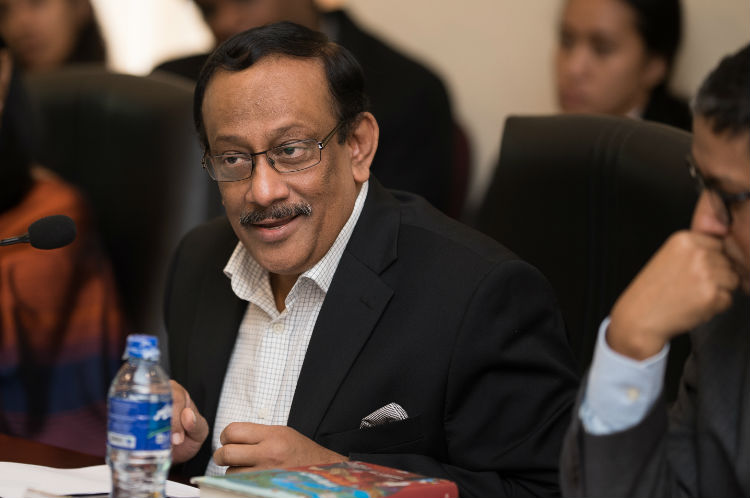 New York, Sept 27 : Heads of State and different international agencies hoped that Prime Minister Sheikh Hasina will form the government again winning the next general election for the continuity of development and democracy.
They expressed their hope when they separately met Sheikh Hasina at the bilateral meeting room of the UN headquarters on Wednesday, said Foreign Secretary Md Shahidul Haque while briefing reporters after the meetings.
"Considering the regional stability, her (PM Sheikh Hasina's) role in Rohingya issue and regional economic development, they all in general expressed the hope that there'll be her (her government) continuity and she'll be there in the leadership of Bangladesh again, and the progress of both economic and development will continue," Shahidul Haque said.
"In the discussions, we've clearly seen a global reading that the Prime Minister will form the government after the (next national) election," the Foreign Secretary added.
The Prime Minister on Wednesday had separate meetings with Estonian President Kersti Kaljulaid, UN High Commissioner for Refugees (UNHCR) Filippo Grandi, Unicef Executive Director Henrietta Fore, UN Secretary General's Special Envoy on Myanmar Ambassador Christine Schraner Burgener and High Representative of the EU for Foreign Affairs and Security Policy Federica Mogherini at the UN headquarters.
Shahidul Haque said the heads of the international agencies also hoped that the next general election will be free, fair and participatory one. They also hoped that there will be the continuity of the current trend of democracy and development, he said.
While discussing the Rohingya issue, they highly praised Sheikh Hasina for her liberal policy and humane gesture in this regard.
They also appreciated her for taking the Rohingya issue as a formidable challenge at a time when many countries created controversies over giving shelter to displaced people in the world, the Foreign Secretary said.
Shahidul Haque said the Prime Minister emphasised that the international community should create a pressure so that Rohingya people can go back to Myanmar soon.
Raising different Rohingya-related problems, she said her government has taken an initiative to shift the displaced Rohingyas to Bhasanchar Island from Cox's Bazar.
In this regard, they all agreed that the solution to the Rohingya crisis lies in Myanmar not in Bangladesh. So, they will have to establish their rights going back to their country, they added.
They said Bangladesh with support from the international community should look after the Rohingyas until they go back.
UN Secretary General's Special Envoy on Myanmar Ambassador Christine Schraner Burgener said she will able to convince the Myanmar government to create a conducive environment in the northern Rakhine state so that Rohingya people can go back to their country.