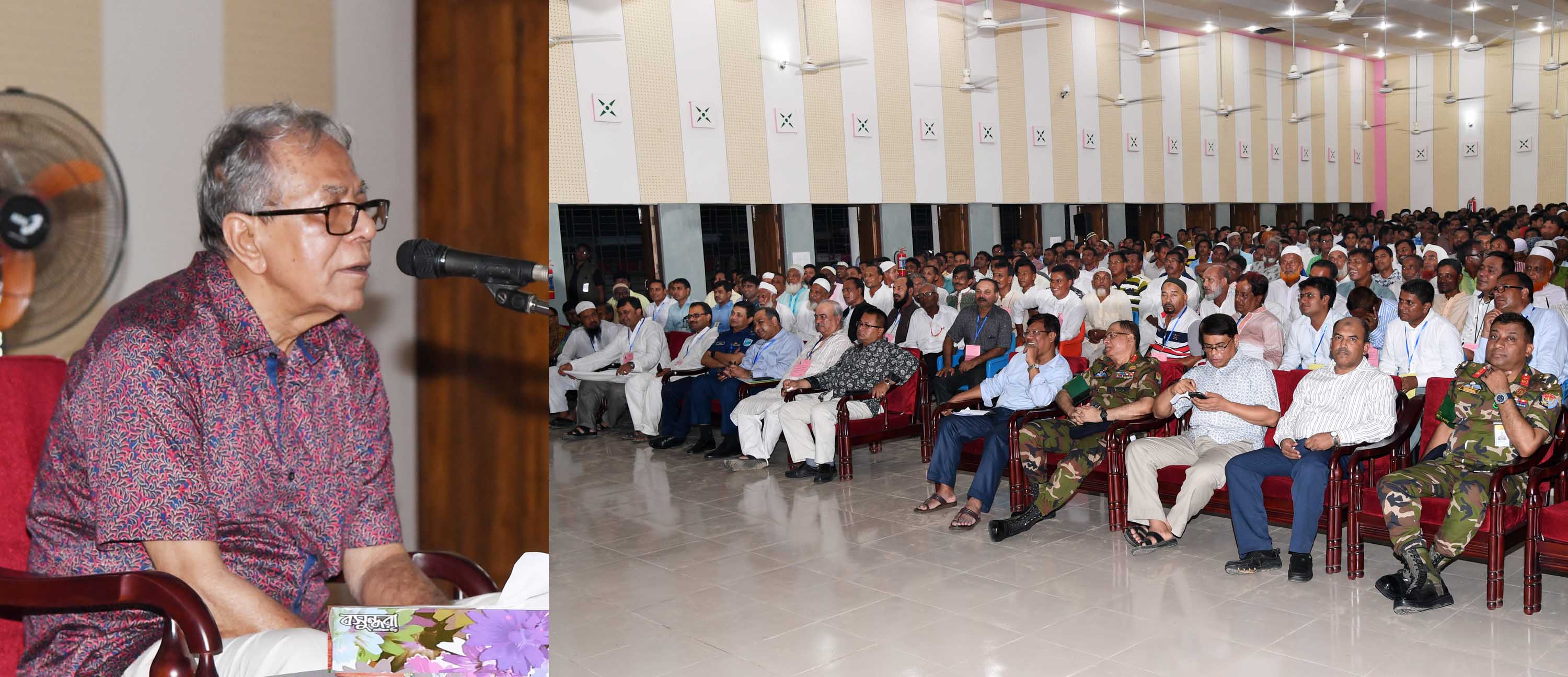 Kishoreganj, Sept 27 : President Abdul Hamid inaugurated Itna Upazila Multijouddha Command office on Wednesday.
He inaugurated the office as part of the five day visit in his home town Kishoreganj from September 24 to 28.
The President also witnessed the progress of development works of Itna Zero point and Chilni parts on the under-construction Itna-Mithamain- Austagram highways connecting three upazilas – Austagram, Itna and Mithamain of Kishorganj.
Inaugurating Itna Upazila Muktijouddha Command office, Abdul Hamid, one of the organizers of the 1971 Libration War and close associates of Father of the Nation Bangabandhu Sheikh Mujibur Rahman, spent there some time and talked to the freedom fighters.
He also visited two educational institutions — Itna Upazila Parishad Bidyapit and Itna Girls' High School – at the upazila town where the President was welcomed by the representatives of the respective institutions, local civil and police administration, teachers and students.
Alongside, he also exchanged views with them and enquired about their wellbeing.
He is also scheduled to address a public meeting at the Freedom Fighter Abdul Haque Government Degree College field in the afternoon on the third day of his visit. He will also exchange views with distinguished people at Rastrapati Abdul Hamid Auditorium in Itna.
This is the second visit of Abdul Hamid to his village home in the remote area of Kishoreganj after taking oath of office as the country's President for the second consecutive term on April 24.
On Thursday, he will visit some development works at Mithamain Upazila at 12 noon. In the afternoon, he will attend Golden Jubilee programme of Hazi Tayeb Uddin School at 3 pm. He will stay at his own home in the night.
On Friday, President Hamid will say Jumma prayers at the mosque adjoining his ancestral home at Kamalpur village in Mithamain Upazila. After the prayers, he will offer Fateha at the graves of his father Md Tayebuddin and mother Tomiza Khatun in front of the mosque.
The President is due to return to Dhaka on Friday afternoon.
Member of Parliament engineer Rejwan Ahammad Taufiq, Kishoreganj Zila Parishad Chairman Advocate Zillur Rahman, Itna upazila chairman Chowdhury Quamrul Hasan and secretaries concerned, among others, accompanied the President.