It'll hold rallies on Oct 3, 4 as well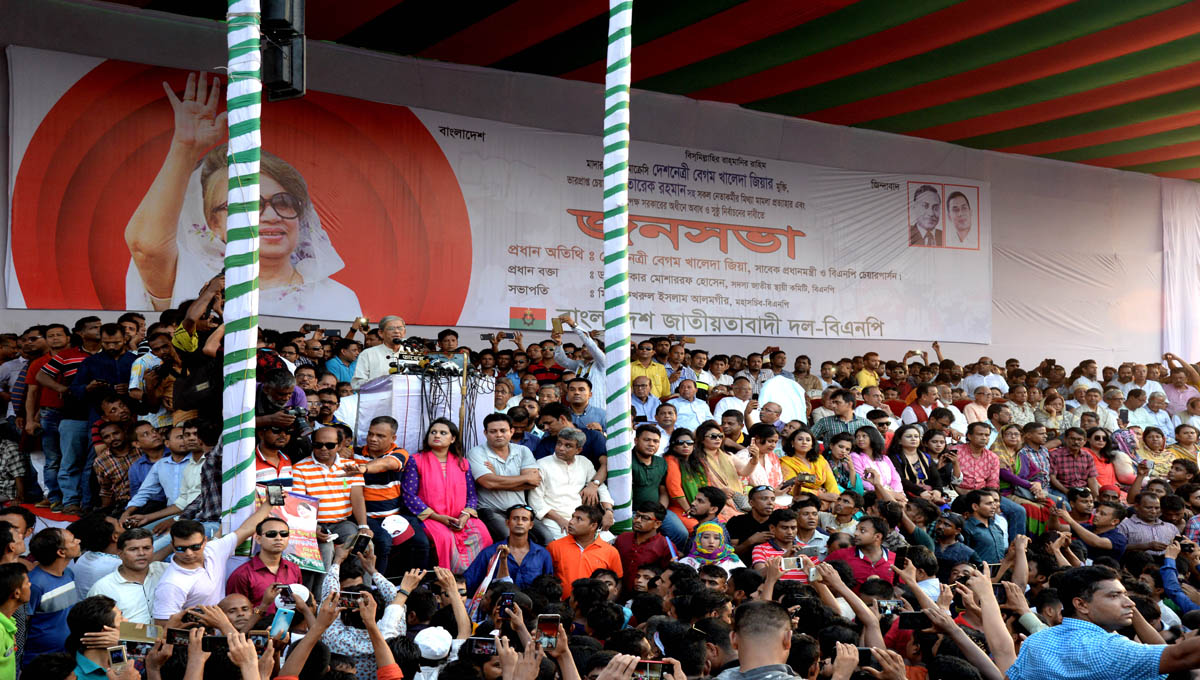 Dhaka, Sept 30 : BNP on Sunday placed their seven-point demand, including the release of its Chairperson Khaleda Zia from jail and forming a neutral election-time government before the announcement of the election schedule, from its rally at Suhrawardy Udyan in the city.
It also announced 12-point vision of the party from the rally.
BNP Secretary General Mirza Fakhrul Islam Alamgir, who presided over the rally, spelled out the demands and the visions of the party.
In its 12-point vision, the party said it will take steps to improve the country's political culture, get rid of the politics of vengeance, ensure good governance, democracy and fight against extremism and not allowing Bangladesh's territory to be used to carry out criminal activities against other countries, including India.
Mirza Fakrul also said they will hold rallies across the country on October 3 and submit a memorandum to deputy commissioners. It will hold rallies in cities on October 4 and submit a memorandum to the divisional commissioners.
The rally formally began around 2pm with recitation from the holy Quran.
Though BNP chairperson Khaleda Zia has been in jail since February 8, the party has made her the chief guest of the rally as a mark of respect to her.
The party's other demands include dissolving the current parliament and resignation of the government, creating a level-playing field by withdrawing all the political cases and releasing all the political prisoners, reconstitution of the Election Commission, deploying army and discarding electronic voting machines (EVMs) in the election.
Hundreds of party leaders and activists gathered at the venue in small processions since morning.
Huge law enforcers were deployed in and around the venue to maintain law and order.
On Saturday, the Dhaka Metropolitan Police (DMP) authorities permitted BNP to hold the rally at Suhrawardy Udyan with 22 conditions.
The conditions include not using any provocative words and refraining from carrying any sticks, large banners and creating any barriers to public life.