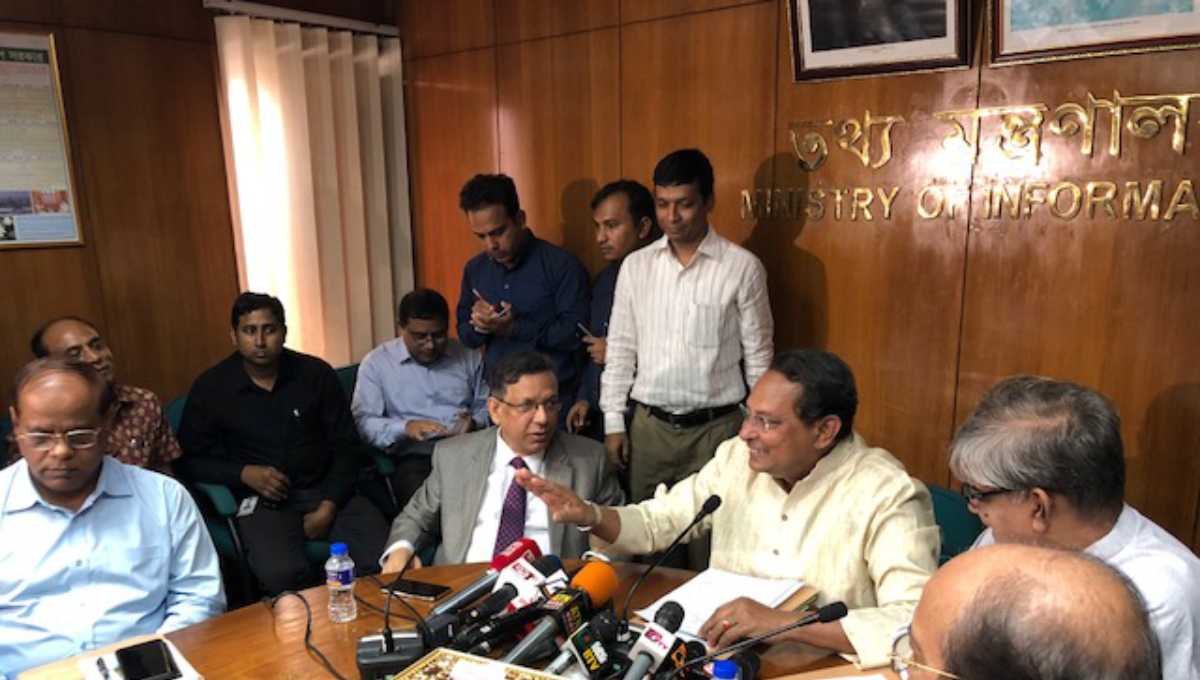 Dhaka, Sept 30 : Editors' Council's objections to nine sections of the 'Digital Security Act' and its demand for amending those will be placed before the cabinet for discussions, said Law Minister Anisul Huq on Sunday.
The Law Minister came up with the information while talking to reporters after a meeting with the Editors' Council, a forum of newspaper editors, at the Information Ministry.
Law Minister Anisul Huq, Information Minister Hasanul Haq Inu, Posts, Telecommunications and IT Minister Mustafa Jabbar and Prime Minister's Media Adviser Iqbal Sobhan Chowdhury had a meeting with 13 editors of different newspapers over the recently passed 'Digital Security Act'.
Anisul Huq said, "There's a necessity of the act and the Editors' Council at the meeting agreed over the necessity of section 21 of the act but they demanded amendment to sections 8, 21, 25, 28, 29, 31, 32, 43 and 53."
"I'll place their demand at the cabinet meeting and we'll sit with the Editors' Council again over the terms of reference to be given by the Cabinet," he said.
Information Minister Inu said the Editors' Council expressed worries and make objections to some sections of the 'Digital Security Act'.
"Prime Minister Sheikh Hasina is committed to ensuring freedom of press and the security of media people. She is also firm over the expansion of the media. To make that happen, we had asked them to sit in a meeting and they respond to our call," Inu said.
"We've made a list of the points of concern of the Editors' Council in the Act and we need to meet with them again for more discussions," he said.