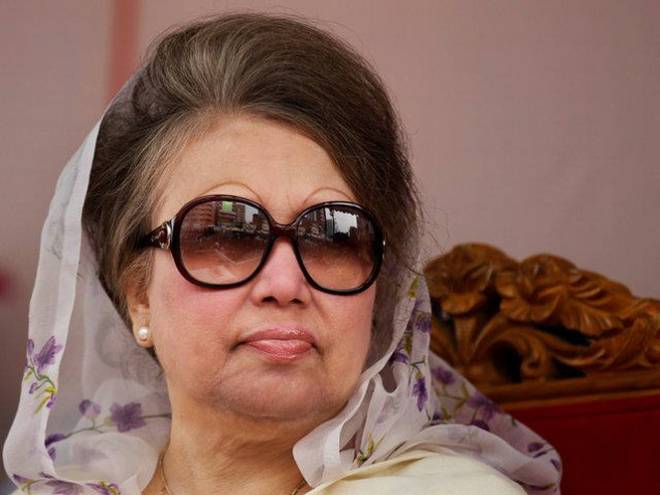 A three-member Appellate Division bench, led by Chief Justice Syed Mahmud Hossain, passed the order rejecting petitions filed seeking stay on the bail orders.
Advocate AJ Mohammad Ali stood for Khaleda while Attorney General Mahbubey Alam for the state.
The High Court granted a six-month bail to BNP Chairperson Khaleda Zia in defamation cases filed against her in Narail and Dhaka on August 13 and 14 respectively.
On December 21, 2015, Khaleda Zia at a discussion at the Institution of Engineers, Bangladesh here raised a question about the actual number of Liberation War martyrs saying, "There're controversies over how many were martyred in the Liberation War. There're many books and documents on the controversies."
Reacting to Khaleda's remarks, Raihan Farooque Imam of Naragati in Narail filed the case with the Cognisance Court on December 24, 2015.
On January 5, 2016, AB Siddiqui, president of Jananetri Parishad, filed the case with Dhaka's Chief Metropolitan Magistrate Court.