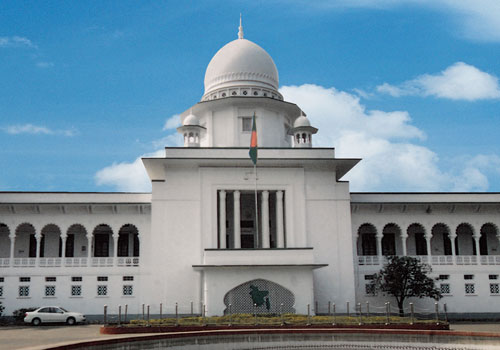 Dhaka, Oct 2 : The High Court on Tuesday granted anticipatory bail to BNP standing committee member Moudud Ahmed and its law affairs secretary Sanaullah Miah in three separate cases filed with Hatirjheel and Khilgaon Police stations.
An HC bench of Justice Muhammad Abdul Hafiz and Justice Kashefa Hossain passed the order after the BNP leaders surrendered before the court and prayed for bail in the cases.
Of the cases, two was filed with Khilgaon Police Station against Sanaullah Miah on September 20 on charges of preventing police from discharging their duty and the other was filed against Moudud with Hatirjheel Police Station on October 1 for "instigating" subversive activities.
Barrister AKM Ehsanur Rahman, who stood for the BNP leaders, said the HC granted them bail until the submission of the charge-sheets in the cases.