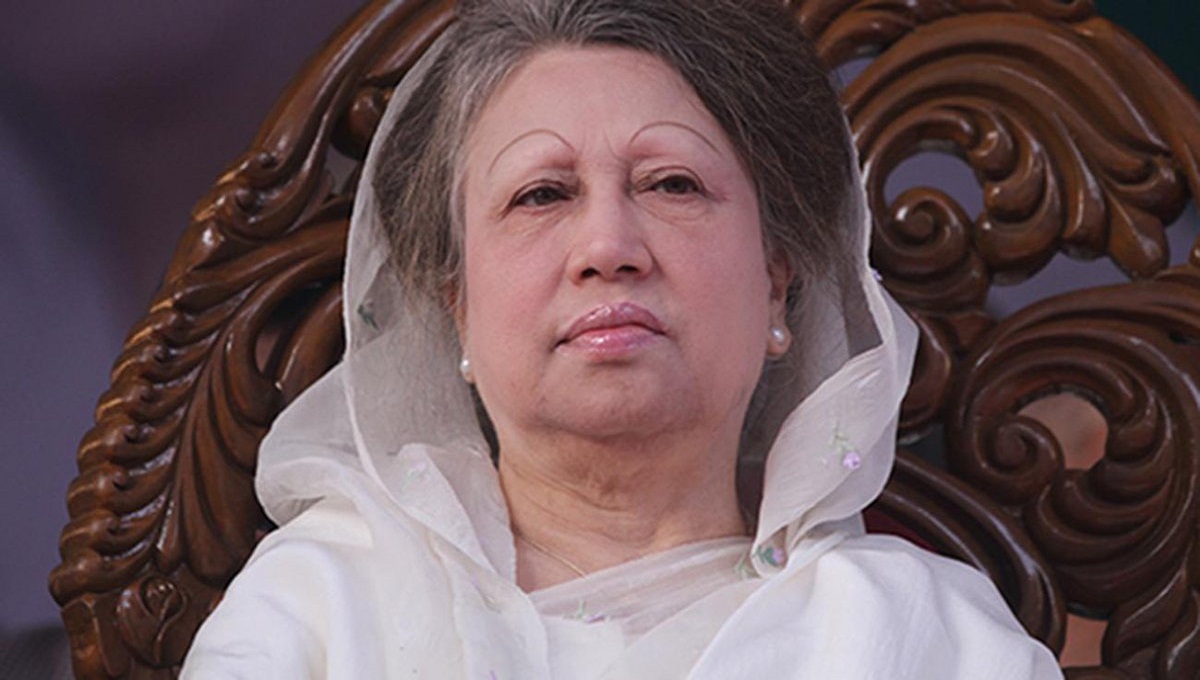 Dhaka, Oct 4 : The High Court on Thursday directed the government to admit BNP Chairperson Khaleda Zia to Bangabandhu Sheikh Mujib Medical University (BSMMU) immediately and form a 5-member medical board afresh of for her treatment.
A bench of Justice Sheikh Hassan Arif and Justice Razik-Al-Jalil passed the order after hearing a writ petition seeking better treatment for Khaleda.
The writ petition was filed on September 9 stating that Khaleda has been suffering from chronic diseases and so she needs to be taken to a specialised hospital for better treatment.
The court also suggested inclusion of Dr Md Abdul Jalil Chowdhury and Dr Badrunnesa Ahmed as two members of the medical board.
It also suggested selection of three other members of the medical board excluding those who are members of Doctors' Association of Bangladesh (DAB) and Swadhinata Chikitsak Parishad (Swachip).
Khaleda will be allowed to receive treatment from gynecologists and physiotherapists as per her preference subject to approval of the medical board.
She will also be able to engage any specialist doctor from outside the BSMMU with approval from the medical board.
Earlier on September 16, a medical board formed by the government for jailed Khaleda, suggested admitting her to a hospital like BSMMU though they have found 'no symptom of any serious disease' in her.
Khaleda Zia has been in the erstwhile Dhaka Central Jail at Nazimuddin Road since she was sentenced to five years' imprisonment in the Zia Orphanage Trust corruption case on February 8.
On April 7 last, Khaleda Zia underwent some medical tests at the BSMMU because of her illness.
BNP has been demanding that Khaleda be shifted to United Hospital in the city for her 'better' treatment.