Rohingyas to be relocated to Bhashanchar, she says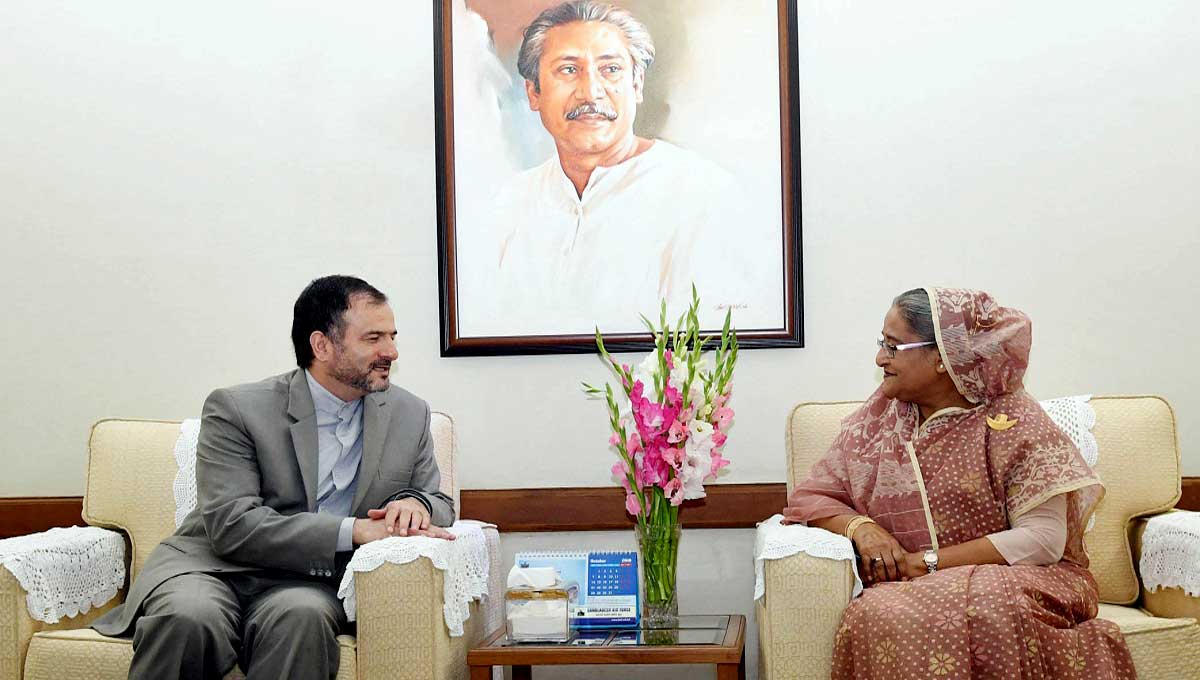 Dhaka, Oct 4 : Prime Minister Sheikh Hasina on Thursday underscored the need for resolving conflicts among Muslim countries, particularly the OIC member states, through discussions.
She expressed the view when Iranian Ambassador to Bangladesh Dr Abbas Vaezi Dehnavi paid a farewell call on her at her official residence Ganobhaban the morning.
Prime Minister's Press Secretary Ihsanul Karim briefed reporters after the meeting.
Sheikh Hasina said any kind of conflict or problem among the Muslim states, particularly the OIC member countries, should be settled through negotiations.
Raising the issue of the forcibly displaced Rohingyas, the Prime Minister mentioned her government's steps taken for them in Cox's Bazar and for their repatriation to Rakhine state in Myanmar.
She mentioned that the government has been working to develop a better living condition at Bhashanchar where the Rohingyas will be relocated.
In reply, Ambassador Dr Abbas Vaezi Dehnav said Iran also wants the international pressure on the government of Myanmar to be strengthened further so that Nay Pie Daw takes back their nationals taken shelter in Bangladesh fleeing atrocities in Myanmar.
The envoy said his country is also raising money to create funds for helping the Rohingya refugees living in Bangladesh.
Principal Secretary to the Prime Minister's Office Md Nojibur Rahman and PM's Military Secretary Major General Mia Mohammad Zainul Abedin were present.