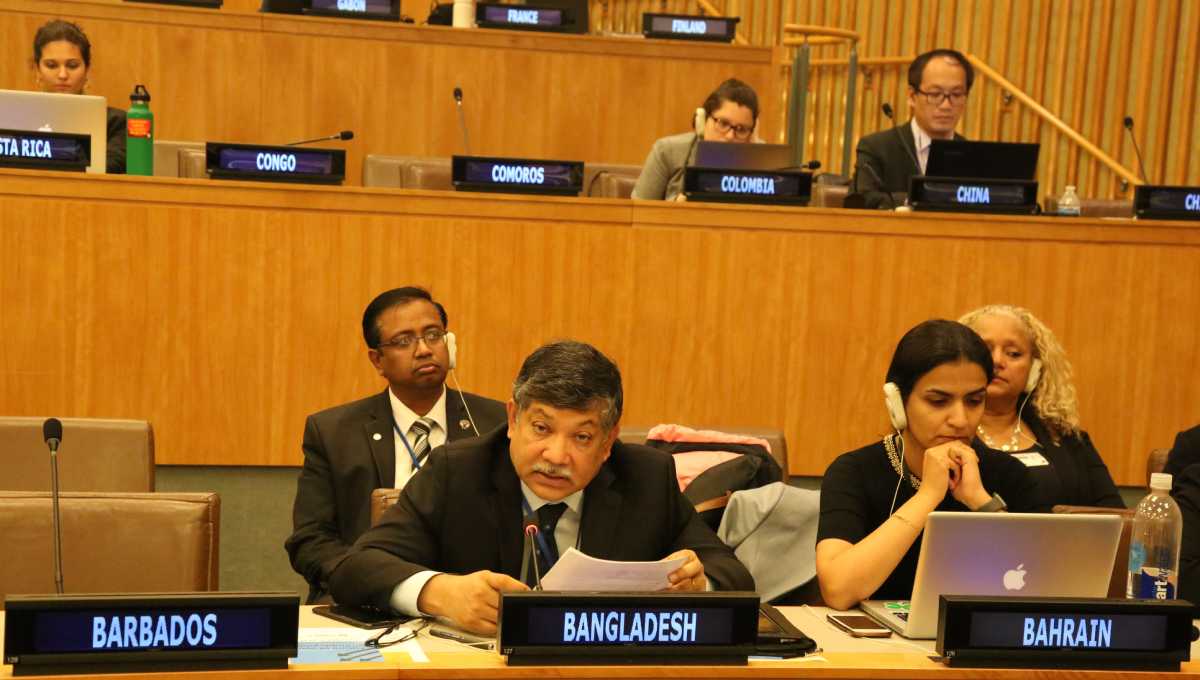 Dhaka, Oct 5 : Permanent Representative of Bangladesh to the United Nations Masud Bin Momen has said the Bangladesh government is on high alert and it is showing 'zero tolerance' to the menace of drug.
"Those involved in this crime are dealt with severely," Ambassador Momen said in his statement at the third committee's discussion on 'International Drug Control' under 73rd UNGA at the UN Headquarters on Thursday.
Quoting Prime Minister Sheikh Hasina, he said the message is clear as she said, "We've contained militancy, now we've taken an initiative to save the country from this drug menace."
Momen mentioned about the recent high-level event of 73rd UNGA on 'Global Call to Action on World Drug Problem' on September 24 at the UNHQ where Prime Minister Sheikh Hasina joined the world leaders underscoring the global unity needed to combat the scourge of illicit drugs.
"We shall not allow drugs to spoil the future of our youths," he was quoted as saying in a statement received from Bangladesh Mission in New York on Friday.
He highlighted the significant steps taken by the government to combat illicit trade and smuggling of drug. In this regard, the Ambassador mentioned that Bangladesh has bilateral instruments and border cooperation with neighboring countries.
The Ambassador also said with concerted efforts, strong political commitment and effective partnership, international community will be able to effectively fight, control and move towards eliminating the scourge of drugs.