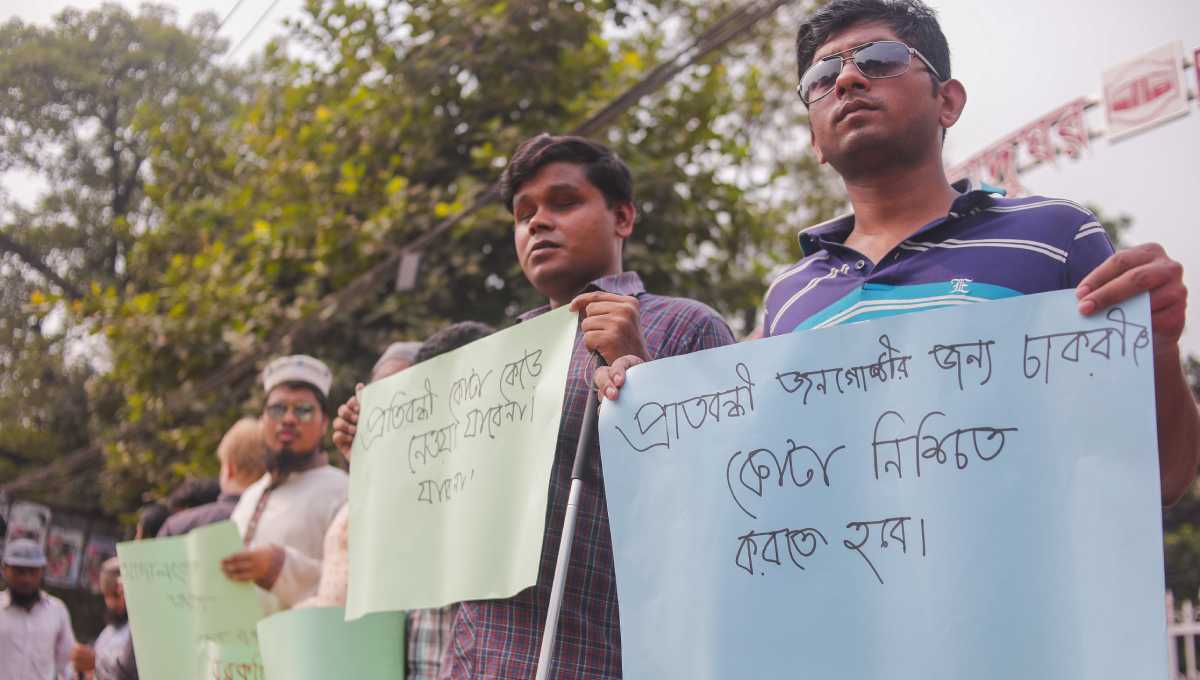 Around 20-25 people with placards formed the human chain from 9:30 am till 10:30 am.
Earlier, the children of freedom fighters under the banner of 'Muktijoddha Sangsad Santan Command', a platform of freedom fighters' blocked Shahbagh intersection in the city for the second consecutive day on Thursday, for retaining 30 percent quota for them in government jobs.
The quota system was abolished following months of mass upsurge of students, which had ultimately rolled into violence. They claim that the quota provision is discriminatory.
Meanwhile, general secretary of Bangladesh Chhatra League GolamRabbani expressed solidarity with the freedom fighters' children.