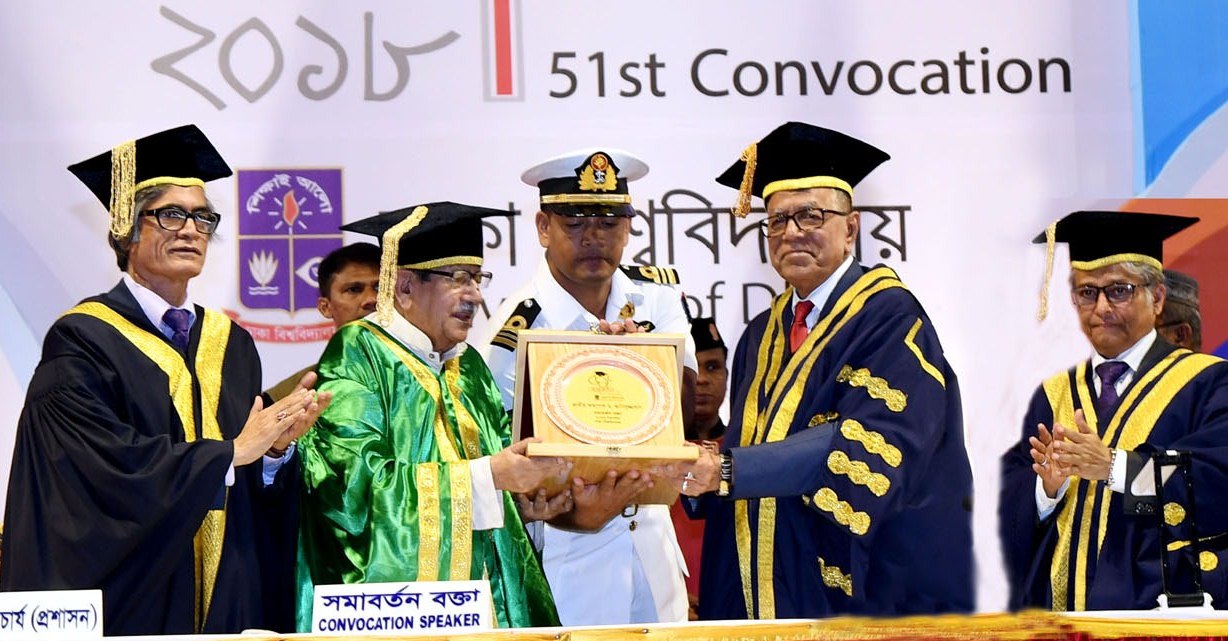 Dhaka, Oct 6 : President Abdul Hamid on Saturday urged all political parties to promote the people in politics who have an early orientation in politics as it is inappropriate to become a politician overnight.
"I did politics for so many years but if I want to be an assistant professor of Dhaka University today, I cannot. Many government bureaucrats, army officers, doctors, engineers want to get involved in politics after their retirement… but why? Now, all political parties should think about it seriously," he said.
The President was delivering speech at the 51st convocation of Dhaka University (DU) at its campus.
Abdul Hamid said, "If you want to join politics, you should get involved in politics on completion of your education, without entering any other job. This is not right to become a politician overnight without early orientation."
The President went on saying, "Those who are politically motivated since the early stage, they should be given the opportunity to do politics. There has been no qualitative change in politics as professionals are making direct entry into politics."
"Experts are needed. So, political parties can invite professionals as experts, but shouldn't invite them for direct engagement in politics. There's no problem if anyone enters politics directly without taking up any job," he said.
Abdul Hamid also spoke about the election to Dhaka University Central Students' Union (Ducsu) saying, "When there's a schedule (for election), there'll be many calculations. Many can create many problems for making their personal gains. Students shouldn't be deprived of their election for all these reasons."
The President said the university will have to be quick about this so that no one can interfere in the Ducsu election."
He urged the students to be united in resisting such interference stemming from personal interests.