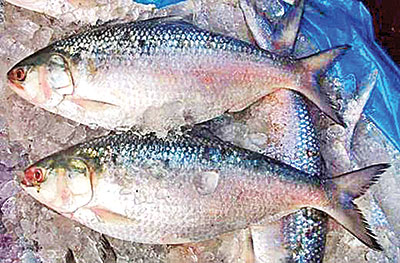 Dhaka, Oct 7 : A 22-day ban on catching, selling and transporting hilsa in a 7,000-km breeding ground took effect on Sunday to ensure the safe spawning of this popular fish during its peak breeding period.
The ban came into effect at 2am on Sunday which will last till October 28 as these 22 days are the peak period for mother hilsas to release eggs.
If anyone violates the ban, he or she will face 1-2 years' jail or a fine of maximum Tk 5,000.
The government imposes the ban every year and it has been doing so since 2003-04 to protect mother hilsas.
The country's hilsa output has posted a rise by 66 per cent over the last nine years.