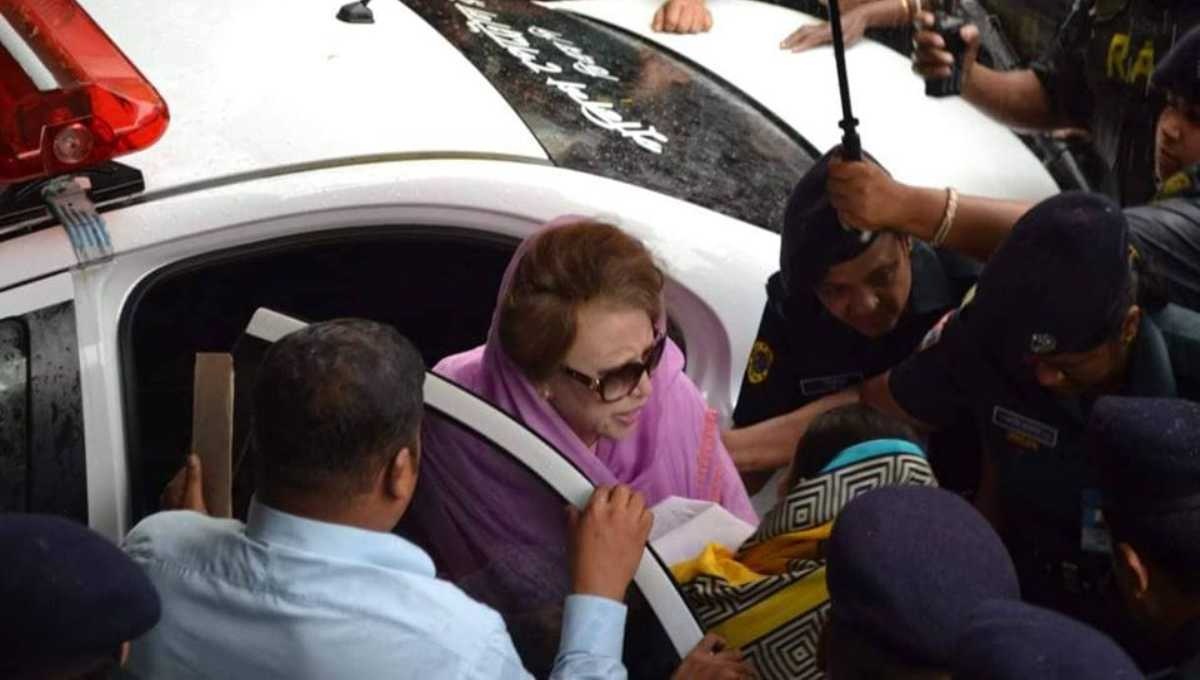 Dhaka, Oct 7 : The five-member medical board of Sheikh Mujib Medical University (BSMMU) checked BNP Chairperson Khaleda Zia's previous medical papers at the hospital on Sunday.
The board went to her cabin on the 5th floor of Cabin Block at 11:30am and examined all the papers for 15 minutes.
The board will take a decision about her treatment later, said Brigadier General Abdullah Al Harun, director of BSMMU, after examining the papers.
Now, the treatment will continue as before.
Khaleda Zia was admitted to the BSMMU on Saturday afternoon after the prison authorities shifted her there from old Dhaka Central jail for better treatment in response to a court order.
A 5-member fresh medical board, headed by Dr Abdul Jalil Chowdhury, a professor of medicine department, was formed as per the court order.
The High Court on Thursday directed the government to immediately admit Khaleda Zia to the BSMMU and form a 5-member medical board afresh for her treatment.
Khaleda Zia was in the erstwhile Dhaka Central Jail at Nazimuddin Road since she was sentenced to five years' imprisonment in the Zia Orphanage Trust corruption case on February 8.