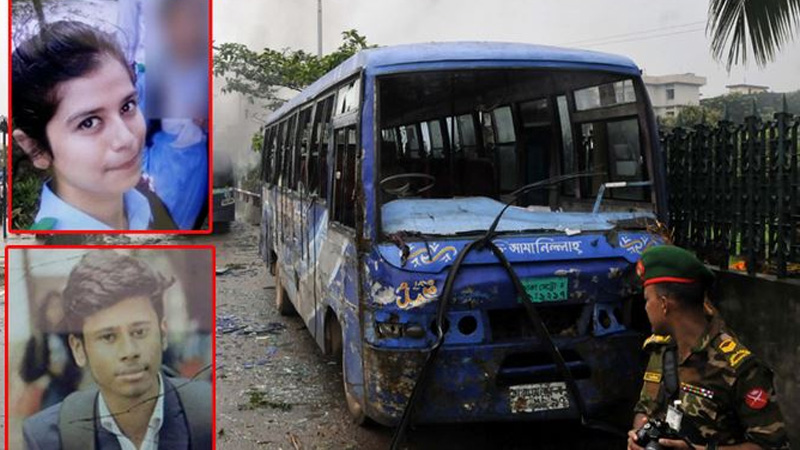 Dhaka, Oct 7 : In response to a High Court order, owner of Jabal-e-Noor Paribahan paid Tk 5 lakh to each family of the two students who were killed in a road crash on Dhaka's Airport Road on July 29 this year.
The lawyer of the Jabal-e-Noor Paribahan owner informed it to the HC bench of Justice JBM Hassan and Justice Khairul Alam through an affidavit.
The hearing over the issue is likely to be held after 2pm today, said the victims lawyer Ruhul Quddus Kajal.
Earlier on Thursday, the Supreme Court upheld a High Court order that directed Jabal-e-Noor Paribahanowenr to pay Tk 5 lakh to each of the families.
The HC on July 30 directed Jabal-e-Noor Paribahan to pay Tk 5 lakh to each of the families of the two victims Rajib and Mim, students of Shaheed Ramiz Uddin Cantonment College — who were run over by a bus of the transport company the day before.
HC also asked the transport company to bear expenses for treatment of the nine injured students of the same college who were hit by the bus as it ploughed into a crowd at Kurmitola, within seven days to pay the money.