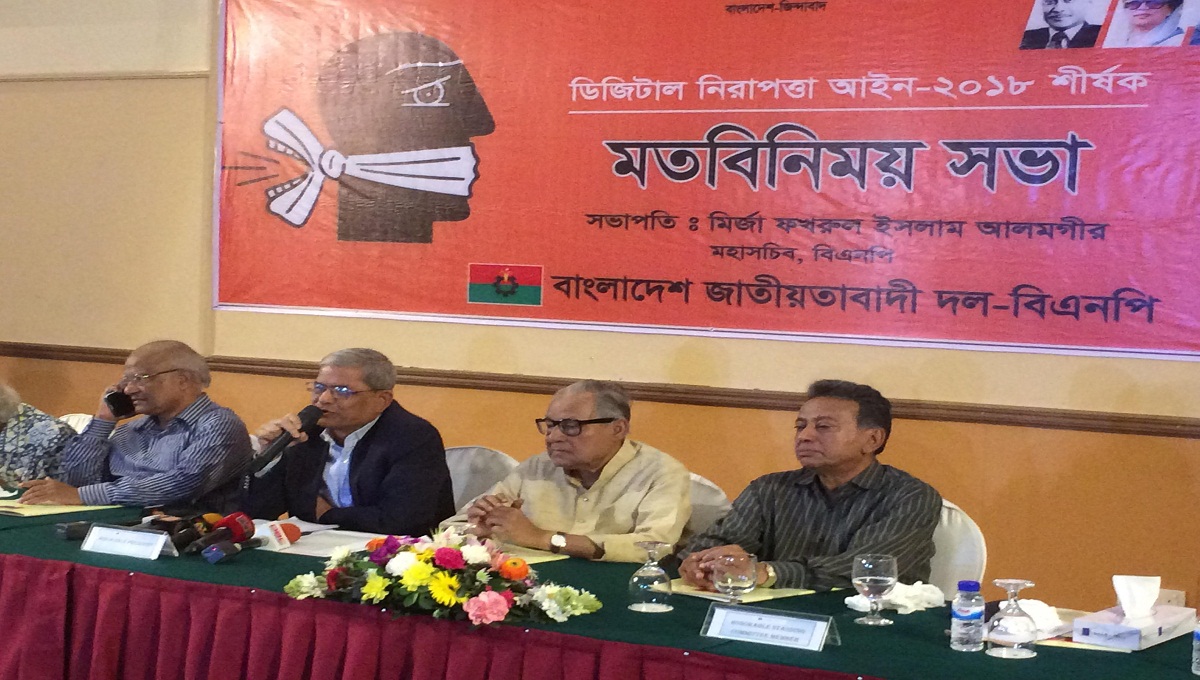 Dhaka, Oct 8 : Hours after the disclosure that President Abdul Hamid signed the Digital Security Bill, BNP on Monday announced not to accept such a 'black' law.
"We don't accept today's law (Digital Security Law).  In fact, we don't accept any law of this government as those were passed in a parliament which has no legitimacy," said BNP secretary general Mirza Fakhrul Islam Alamgir.
Speaking at a views-exchange meeting, he further said, "This Parliament doesn't represent people as it is an illegal parliament."
BNP arranged the programme titled 'Digital Security Act' at a city hotel. Journalists from different media outlets and some representatives from different embassies, including the USA, the UK, the EU, Canada, China, Russia, Afghanistan, Palestine, Turkey and Vietnam, joined the programme.
Fakhrul branded the government as 'hypocrite' saying it assured the Editors Council of taking steps for amending 'controversial' sections of the Digital Security Bill, but it was made law without any amendment.
He alleged that the government has enacted the 'black' law as its safeguard so that media cannot publish any reports on its corruption.
Earlier in the day, President Abdul Hamid has assented to the Digital Security Bill passed in the 22nd session of the current parliament, making it a law.
The Digital Security Bill, 2018′ was passed to deal with cybercrimes, including hurting the religious sentiment, negative propaganda against the Liberation War and Bangabandhu, and illegal activities in e-transactions and spreading defamatory data.