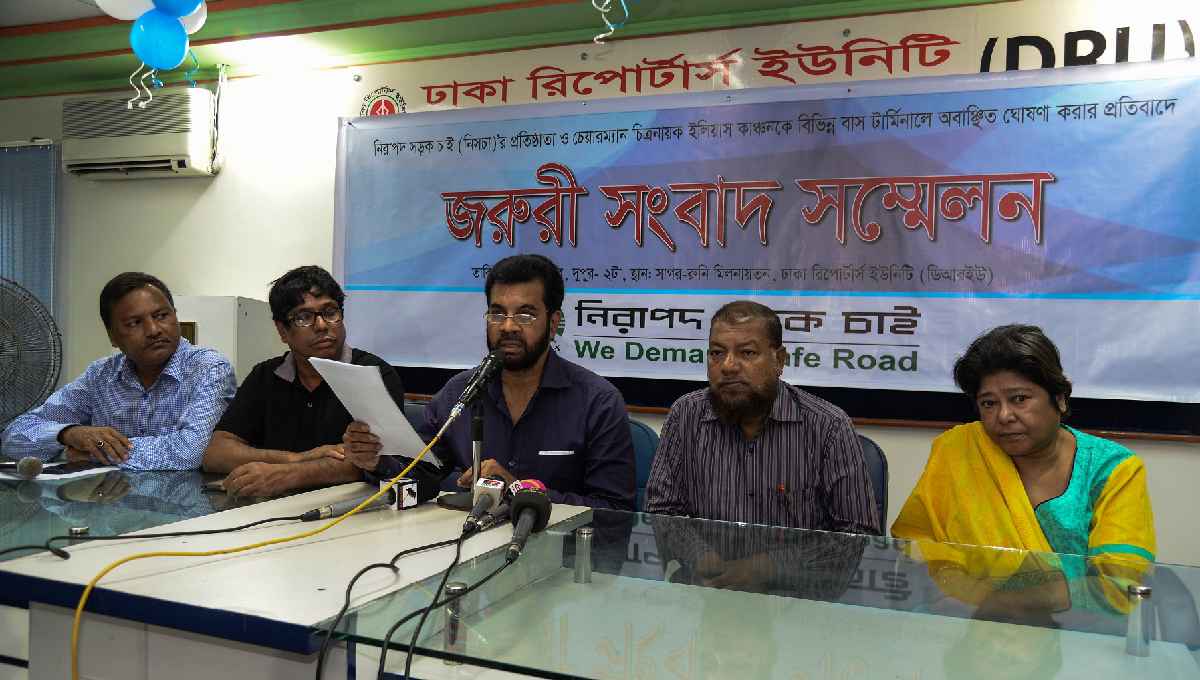 Dhaka, Oct 8 : Ilias Kanchan, founder of road safety organisation 'Nirapad Sharak Chai' on Monday said receiving threats of different kinds were not new to him.
The veteran actor came up with the remarks in a press briefing at Dhaka Reporters' Unity a day after he was declared unwanted at all bus terminals in the city by the leaders of Sarak Paribahan Malik Sramik Oikkya Parishad.
Ilias Kanchan said, "The reason for declaring me unwanted is not clear; such incidents are not new to me. In 2012, a necklace of shoes was hanged over my picture at Central Shaheed Minar, my picture was burned. Even some miscreants hit my parked car at level crossing in Kuril area."
"I did not say anything about these matters to avoid unwanted situation. I'm not concerned about myself; rather I'm concerned about the roads and people's safety on roads. I don't think anyone as opponent in stopping accidents on roads", he said.
"I believe and had been always said that only drivers are not the only cause of accidents but negligence of others also can cause accidents on the road. My main point is to bring the people responsible for accidents under justice", said the safe road campaigner.
Earlier on Sunday, Sarak Paribahan Malik Sramik Oikkya Parishad went on a strike for indefinite period placing a seven-point demand including amendment to the recently passed road safety law.