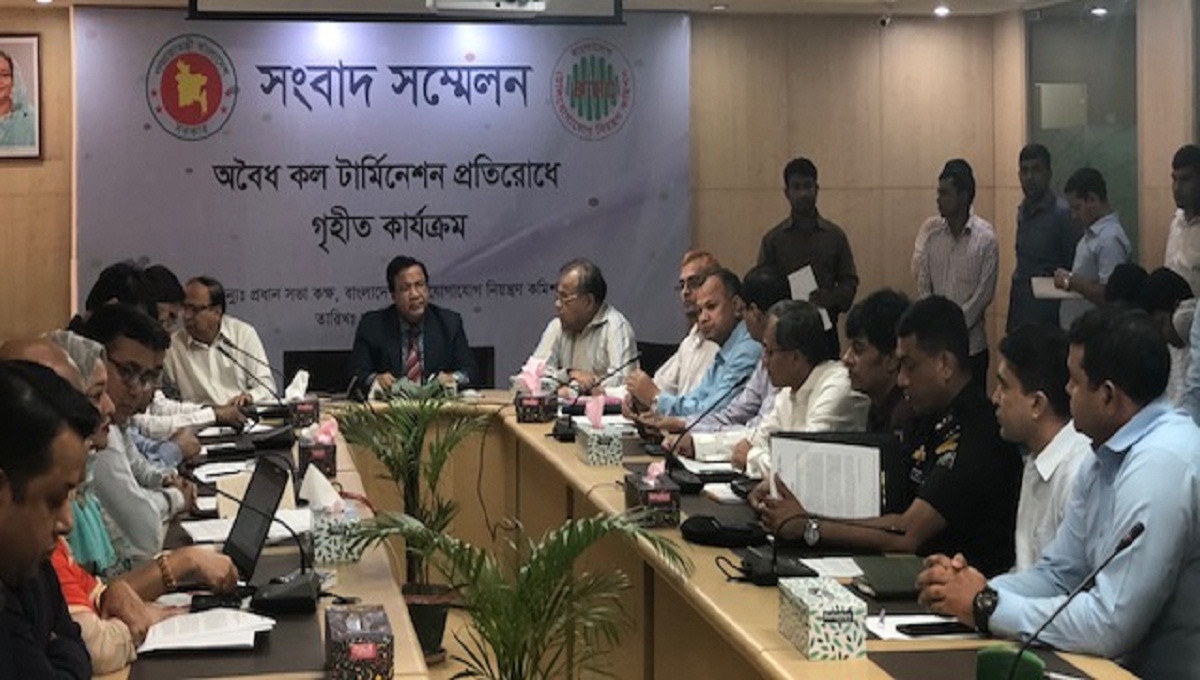 Dhaka, Oct 8 : Bangladesh Telecommunications Regulatory Commission (BTRC) in a drive seized 10,9,47 illegal Voice over Internet Protocol (VoIP) equipment, including SIM cards worth Tk 37 lakh, in the capital from September 9 to 20.
BTRC acting chairman Jahurul Haque came up with the information at a press briefing at his office on Monday.
BTRC officials along with members of Rapid Action Battalion (Rab) conducted drives in Mohammadpur, Adabar, Badda and in a residential area under Uttara Paschim thana, he said.
The team also arrested eight people in connection with the recovery, said the acting chairman adding that cases have been filed with the police stations concerned under the BTRC Act.
The seized SIM cards included 5,075 of Teletalk, 3,897 of Robi, 1,414 of Grameenphone and 426 of Banglalink SIMs.
The BTRC has been successful in detecting illegal VoIP business using modern technology and the government will be able to save TK 50 crore annually through preventing illegal VoIP business, he said.
Jahurul Haque also said mobile phone operators will be fined in this connection.
He said that a total 1,21,64,66 SIM cards used in illegal VoIP business were seized in the last five years.
If the VoIP SIM cards area used at least one hour, the country loss Tk 106.98 crore revenue, said Jahurul Haque.
Meanwhile, Brigadier General Mostafa Kamal, director general (engineering and operational) of BTRC, said around 2.50 crore minutes of call are being made through VoIP illegally every day on average.
He said monitoring is underway against the illegal VoIP calls.