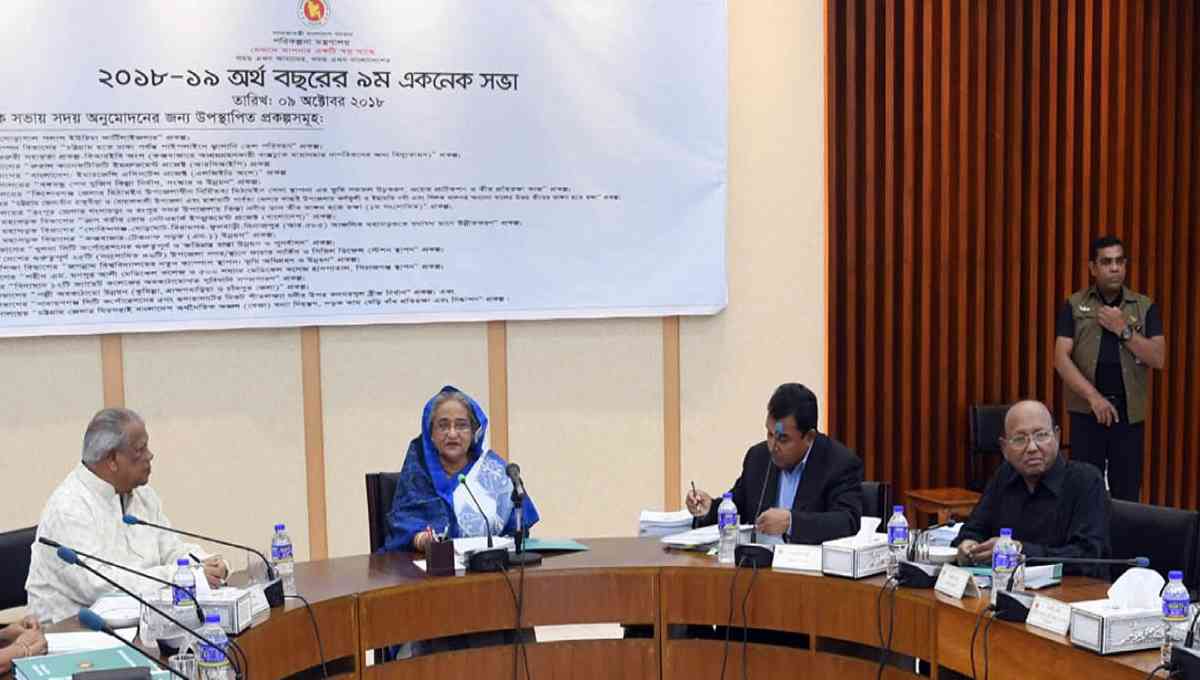 Dhaka, Oct 9 : The Executive Committee of the National Economic Council (Ecnec) on Tuesday approved 20 development projects involving Tk 32,525 crore.
The approval was given at the 146th Ecnec meeting of the current government held at the NEC conference room.
"Today, we placed 20 projects at the meeting and Ecnec approved all the projects," said Planning Minister AHM Mustafa Kamal while briefing reporters after the meeting.
"The total estimated cost of the 20 projects is Tk 32,524.90 crore. Of the cost, Tk 15,494.37 crore will come from government funds, while Tk 11,656.27 crore from the own funds of the organisations concerned and Tk 5,374.26 crore as foreign assistance," he said.
Of the 20 projects, 14 are new and the remaining six are revised ones.
In terms of the cost, the three biggest projects are Ghorashal Palash Urea Fertilizer project involving Tk 10,460.91 crore; Cross-Border Road Network Improvement Project (Bangladesh) (1st revised) Project involving Tk 3,684.55 crore and Rural Connectivity Improvement Project (LGED Part) involving Tk 3,667.42 crore.