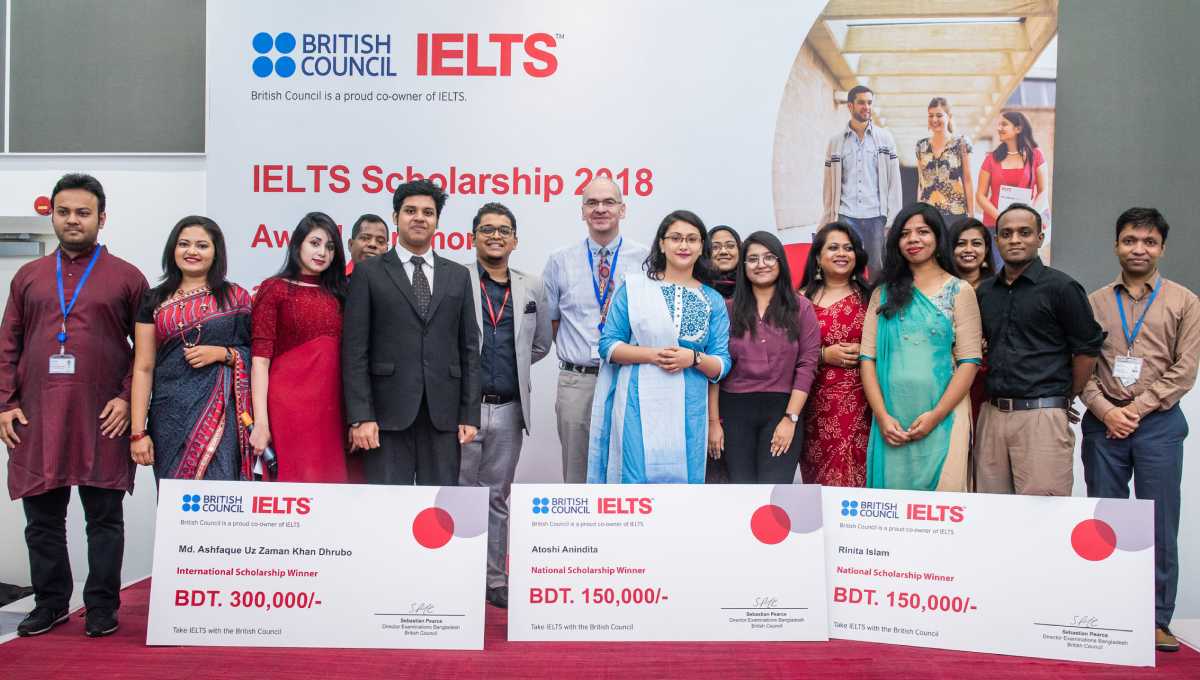 Dhaka, Oct 11 : The British Council, this year for the first time, has awarded IELTS Scholarships to seven students wishing to pursue higher education in Bangladesh and abroad.
These scholarships were given to the winners after a rigorous selection process comprising of written tests and face to face presentations and interview session.
For this year's scholarships, around 300 applications were received from the students who have taken International English Language Testing System (IELTS) from the British Council.
They offered three scholarships worth Tk 300,000 (each) to study abroad and four scholarships worth Tk 150,000 (each) to study in-country.
International Scholarship winners are M Ashfaque Uz Zaman Khan Dhrubo, Nowsha Farha and Nasib Al Hasib.
National Scholarship winners are Nomrota Sarker, Atoshi Anindita, Asif Siddique Tarafdar and Rinita Islam.
The British Council organised the IELTS Scholarships 2018 award ceremony at their Dhaka University campus office on Wednesday, said a press release on Thursday.
All the representatives of IELTS Registration Centers (IRCs Dhaka) of the British Council were present at the event to celebrate the success of the winners.
The event gave an overview of the current IELTS market landscape and explore how the British Council and its partners can collaboratively work together to establish IELTS in higher education in Bangladesh.
Best Performing IRC award and Associate Appreciation award was given to the British Council IELTS partners in the ceremony.
Sebastian Pearce, Director Examinations Bangladesh, British Council addressed how the IELTS test has been performing worldwide and where Bangladesh stands in comparison to other countries.
He highlighted the significance of IELTS in higher education across the world and how the test can positively contribute to higher education in Bangladesh.
Following on, Sarwat Reza, Head of Business Development, British Council Bangladesh gave the audience further insight into how the skills assessed through IELTS.
She added that IELTS can help at various stages of an individual's academic life, and how this credible and incorporable standard could aid institutions across Bangladesh in terms of quality assessment of their future graduates.