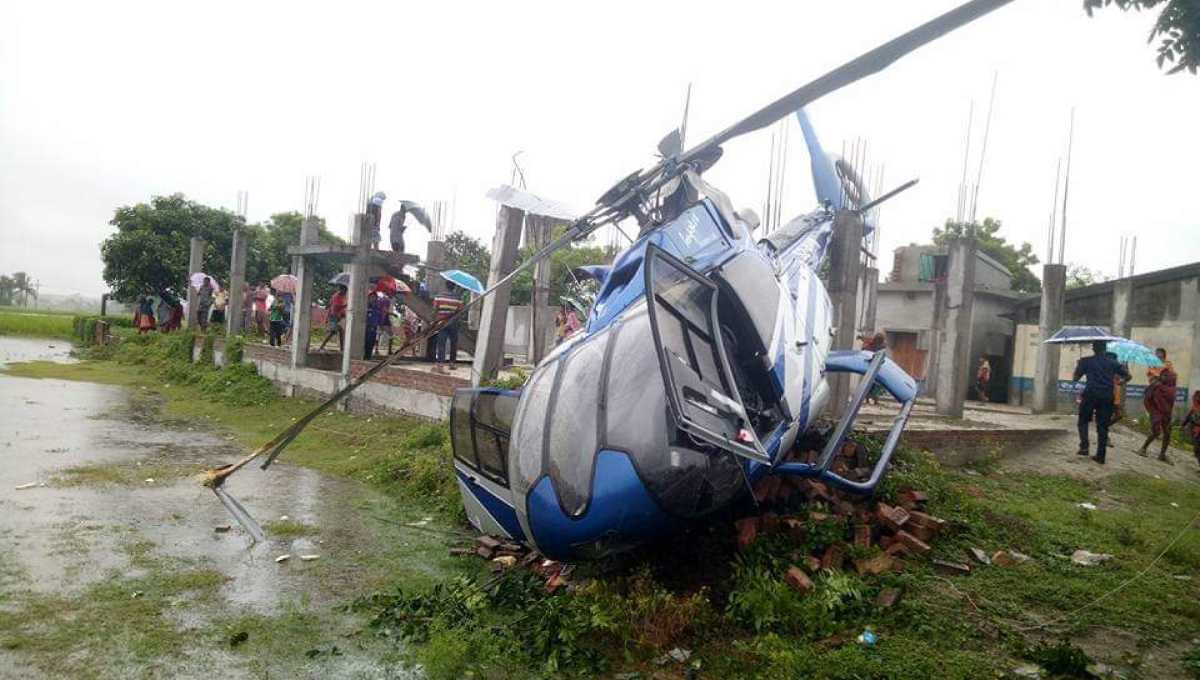 Dhaka, Oct 11 : Six people, including Impress Telefilm's Managing Director Faridur Reza, escaped unhurt as a helicopter of Impress Aviation Ltd crashed in Godagari uapzila of Rajshahi on Thursday.
Channel I director Shykh Seraj told that the accident occurred when a team was returning to Dhaka after shooting of a 'Sarnakishori' programme for the channel in the afternoon.
The helicopter crashed into the land due to inclement weather caused by Cyclone Titli, he said.
However, members of the team are now returning to Dhaka by a flight of Novoair, he added.