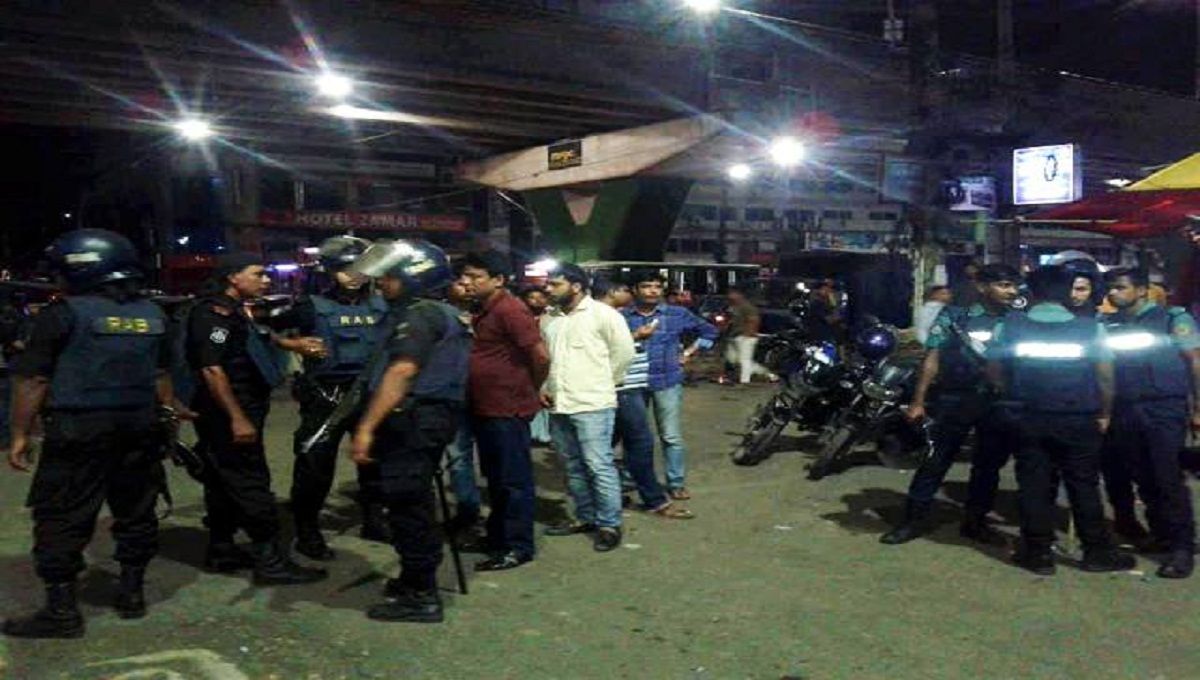 Chattogram, Oct 12 : A suspected drug trader was killed in a reported gunfight with members of Rapid Action Battalion (Rab) at Muradpur in the city's Panchlaish area on Thursday night.
The deceased was identified as Ashim Roy Babu, 29, son of Gurusdoy Roy of Banshkhali upazila of the district.
Tipped off, a team of Rab -7 conducted a drive in the area to arrest some drug traders around 11:45 pm, said Mimtanur Rahman, assistant director (media) of Rab-7.
During the drive, the elite force members gave a signal to a private car to stop but passengers of the car opened fire on  them, forcing them to fire back in self-defence.
At one stage, Ashim Babu caught in the line of fire and died on the spot while the two other passengers of the car drove the car away leaving behind his body.
Shafayet Jamil Fahim, squadron leader of Rab-7, Chattogram suffered  bullet wounds during the incident and he was taken to Chattogram Combined Military Hospital.
One pistol and huge drugs were recovered from the spot.