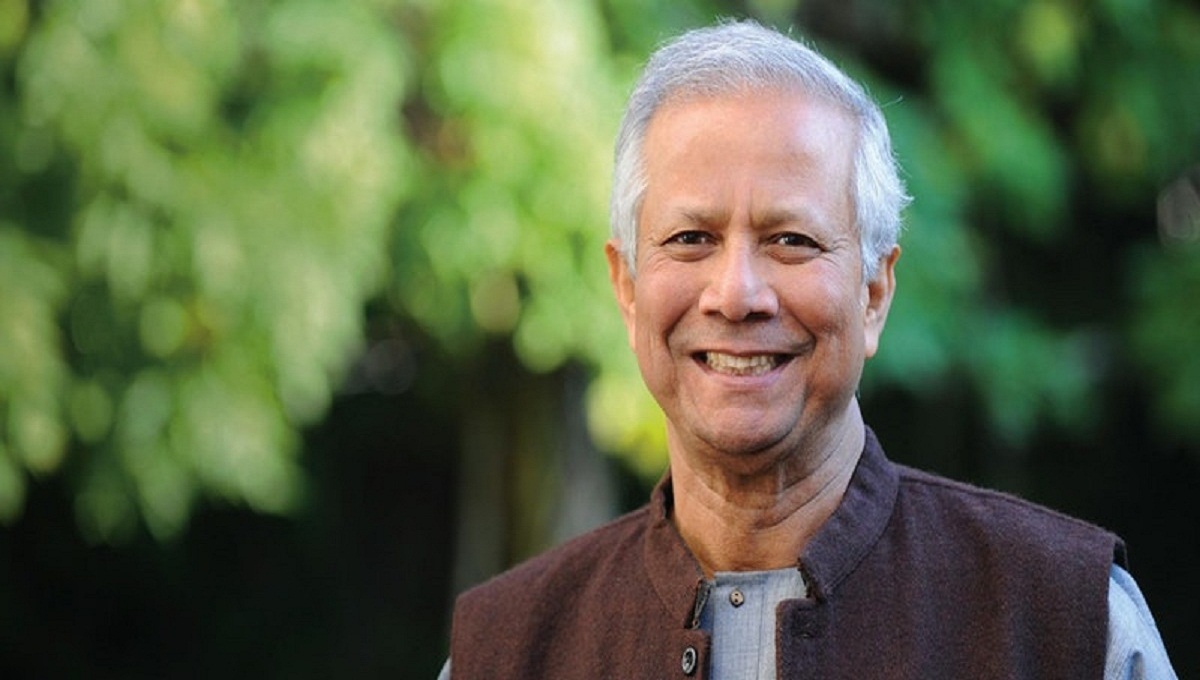 Dhaka, Oct 12 : Nobel Laureate Professor Muhammad Yunus signed an agreement with President of the International Olympic Committee (IOC) Thomas Bach, aiming to help athletes and Olympians with dual careers and career transition opportunities, and empowering them to become entrepreneurs, by setting up Yunus Sports Hub in Paris.
Nobel Laureate Professor Muhammad Yunus was invited by IOC President Thomas Bach to attend the Youth Olympic Games held in Buenos Aires, Argentina, said a press release.
On the inaugural day of the Youth Olympics, Yunus was interviewed in the presence of the members of the international and national members of Olympic Committees.
Career transition for athletes can sometimes be a critical moment, as one's sports career does not last forever and daily life after competition can change considerably. But this period can also offer new exciting challenges.
Thanks to ideas and skills acquired during their sports career, such as leadership, perseverance, resilience and team spirit, elite athletes have an invaluable potential to become successful innovators and entrepreneurs contributing to themselves and their communities.
The concept of this programme will form the "Athlete 365 Business Accelerator" and will provide excellent opportunities to athletes, through three main phases: Engagement, Incubation and Acceleration. Athlete365 Career+ has already reached more than 35,000 athletes from over 185 countries.
Professor Yunus said, "All humans are born entrepreneurs; we want to help the athletes to unleash this capacity. They have an exciting life ahead of them: they can become successful entrepreneurs for themselves; they can also create a social business and help to solve the people's problems. This is yet another chance for them to catch the attention of the entire world,"
IOC President Thomas Bach, who is an Olympic champion in fencing, said: "Athletes are at the heart of the Olympic Games and we support them in many ways. The Athlete365 Business Accelerator is another important initiative by the IOC which aims to help athletes to build a second career besides their career in sport. The IOC wants to create new opportunities for athletes and we are delighted to offer this in partnership with Professor Muhammad Yunus and the Yunus Centre."
Before the signing the Nobel Laureate also was interviewed by 4 time Olympic gold medalist in Ice Hockey Angela Ruggiero at a plenary named "Olympian to Socially Conscious Entrepreneur" at the Olympism in Action Forum.
Prof Yunus talked about how athletes can become entrepreneurs and social business entrepreneurs, while they are still active also when they transition out of their sporting life to impact on their communities as well as on their own lives.
Professor Yunus was taken by IOC to visit the Olympic Park and Olympic village and had a discussion with the city representatives who planned the park and the village and its facilities. At the park, Professor Yunus met with the Bangladesh Youth Hockey Team players who are in Argentina to take part in the Youth Olympic Games 2018.
Professor Yunus also had a meeting with the head of Paris2024 Olympic team who briefed Yunus on the progress of preparations for Olympic 2034 and discuss how to deliver the most socially impactful and inclusive Olympic Games to date, through Olympic 2024.